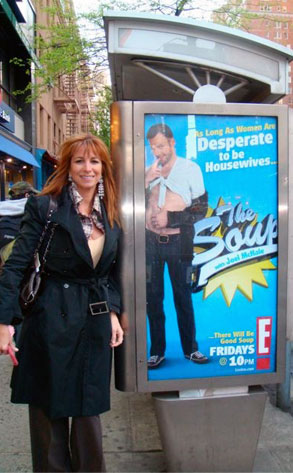 In some kind of twisted Stockholm syndrome-like behavior, Jill Zarin of The Real Housewives of New York City—a show regularly mocked by The Soup—sent us this photograph of her being involuntarily drawn to the icon of her tormentor. You may recall Jill as the owner of a small dog she allowed to lick the inside of her nose. Surely, these are not the actions of a well woman.
You can help Jill break the hypnotic grip she's under and return to a life of self-determination by buying one of her Team Jill jerseys.
Good luck, Jill. Stay strong!