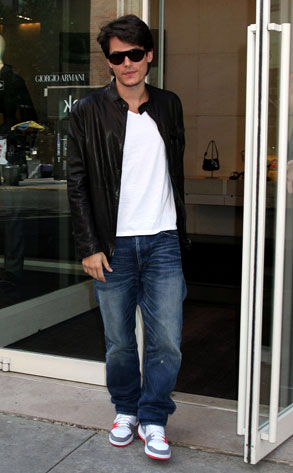 BAUER-GRIFFIN
Is there nothing John Mayer won't do for us?

For the sake of, you know, our generation, Mayer has decided to grow out and feather his bangs. Citing '80s-era Michael J. Fox, Mary Lou Retton and Kristy McNichol as his inspirations, Mayer also seems poised to bring back the wavy mullet. And he hopes other hapless cats cop his coiffure.

"I'm very excited to bring this amazing look into today's pop culture landscape. The feathered cut projects an attitude of ease and quiet confidence that seems to have all but eluded our generation."
So do '50s-era hats, John—you might want to invest in a few. For all our sakes.