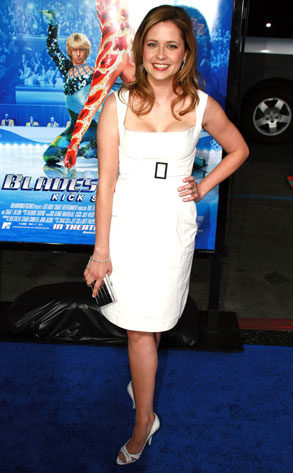 Glenn Weiner/ZUMAPress.com
Jenna Fischer is hooked on Discovery Health's National Body Challenge. How do we know? She's blogged all about it on MySpace.

Plenty of celebrities blog, some even do it really well (lookin' at you, Kanye and John Mayer), but there is a sweetness and accessibility to Jenna's blogs that you can't find anywhere else:
"I'm seriously hooked. I've decided to hike every day this week. And, this morning I had green tea instead of coffee. Thank you Discovery Channel!"