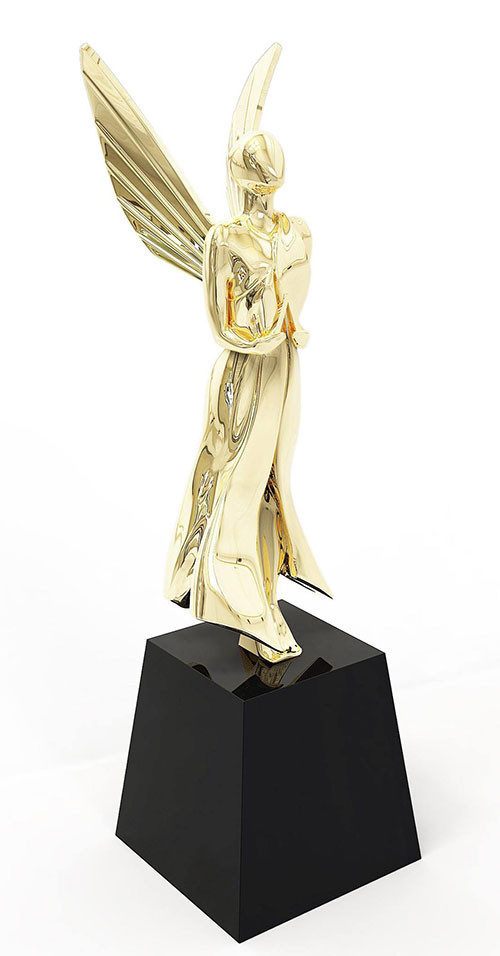 What a night!
The inaugural Asian Academy Creative Awards are under way and we are thrilled to celebrate all the actors, actresses, directors, crews and more from the Asia Pacific region that took home gorgeous trophies this year.
E! Asia was right there on the red carpet and at the award show to cover all the winners of the night and you can catch up on all the action right here.
In case you need a reminder, the Asian Academy Creative Awards seek to recognise and celebrate works from the region, and it was "established to serve the creative industries as the pinnacle of their achievement in content creation and media production" as well as to honour "excellence in craft and technical disciplines across multiple platforms including television, digital, streaming and emerging technologies."
Without further ado, here's the full list of winners:
Best Actress in a Leading Role
INDONESIA - Adinia Wirasti - Critical Eleven by Hooq
Best Actor in a Leading Role
CHINA - Yu Hewei - Drug Hunter, by Jetsen Huashi Wangju (Changzhou) Culture Media Co., Ltd
Best Actress in a Supporting Role
TAIWAN - Candy Yang (Xiao-li Yang) - Roseki by Hakka TV
Best Actor in a Supporting Role
INDONESIA - Michael Kho - Kenapa Harus Bule? by Viu Indonesia
Best Direction (Fiction)
Anurag Kashyap: Sacred Games Season 1. By Phantom Films for Netflix
Best Drama Series
JAPAN - Miss Sherlock, by Hulu Japan/HBO Asia
Best General Entertainment Programme
SINGAPORE - Asia's Next Top Model Cycle 5 by Refinery Media for STARworld
Best Non Scripted Entertainment
INDIA - The Remix. By Greymatter Entertainment for Amazon Prime Video
Best Adaptation of an Existing Format
KOREA - Life on Mars by CJ ENM / Studio Dragon
Best Entertainment Presenter/Host
INDIA - Salman Khan - Bigg Boss Season 11 by Endemol Shine India, Viacom 18 Media PVT. LTD
Best Comedy Performance
SINGAPORE - Jeremy Chan - My Agent is a Hero, by Mediacorp for Toggle
Best Comedy Programme
INDIA - Queens of Comedy by Discovery Communications India for TLC India
Best Telenovela/Soap
INDIA - PORUS by One Life Studios for Sony Entertainment
Best Theme Song
MALAYSIA - Symphony of Love by Astro
Best Cinematography
INDONESIA - Yunus Pasolang - Marlina the Murderer in Four Acts by Hooq
Best Original Screenplay
SINAGPORE - M. Raihan Halim - SR115 by Mediacorp, Suria
Best Music or Dance Programme
SINGAPORE - Yo! MTV Raps Special by Viacom, MTV Asia
Best Lifestyle Presenter
NEW ZEALAND - Rachel Hunter - Tour of Beauty Series 2, by Imagination TV for Episode 1 New York
Best Original Programme by a Streamer/OTT
Street Dance of China, by Can Sing Media for Youku, Alibaba
Best Children's Programme (one off/special)
SINGAPORE - Oddbods - The Festive Menace by One Animation
Best Documentary Series
SINGAPORE - The Talwars: Behind Closed Doors by HBO Asia and Star India
Best Direction (Non-Fiction)
SINGAPORE - Douglas Lan [National Service - The Beginning] by Mediacorp, Channel News Asia
Best Game or Quiz Programme
SINGAPORE - We Are Singaporeans - Global Edition by Mediacorp, Channel 5
Best Entertainment (one-off/annual)
SINGAPORE - ONE: - UNSTOPPABLE DREAMS by ONE Championship for OKTO Sports
Best Video Game
TAIWAN - Kidz by Taiwan Public Television Service Foundation for PTS
Best Sound
INDONESIA - Marlina The Murderer in Four Acts by Cinesurya for Hooq
Best Documentary Programme (one-off/ special)
KOREA - Secret State inside North Korea by CNN
Best Single News Story/Report
KOREA - Punggye-ri Nuclear Site Destruction by CNN
Best Lifestyle Programme
THAILAND - Business Traveller - Thailand by CNN
Best Short Form Content
MALAYSIA - May I Love You by Black Poet Production on behalf of MEASAT Broadcast Network Systems Sdn Bhd (ASTRO)
Best 2D Animated Programme or Series
INDIA - Lamput by Cartoon Network
Best Natural History or Wildlife Programme
INDIA - The World's Most Famous Tiger by Natural History Unit India
Best Current Affairs Programme or Series
INDIA - The Last Drop by NGC Network (India) for National Geographic
Best Editing
INDIA - Aarti Bajaj - Sacred Games by Phantom Films for Netflix
Best Preschool Programme
PHILIPPINES - Tilda Appleseed by August Media
Best Single Drama or Telemovie
PHILIPPINES - Maalaala Mo Kaya by ABS-CBN
Best Branded Programme or Series
CHINA - Hot Blood Dance Crew, by IQIYI
Best Ad (TVC or Digital)
HONG KONG - KIA - A Curious Quest, by National Geographic Partners
Best News or Current Affairs Presenter
HONG KONG - Kristie Lu Stout - by CNN
Best News Programme
HONG KONG - News Stream by CNN
Best Infotainment Programme
HONG KONG - Backup Memory by HK Television Entertainment for Viu TV
Best Promo or Trailer
HONG KONG - Rainbow Pocket, by HK Television Entertainment Company Limited for ViuTV
Best Visual or Special FX
AUSTRALIA - Game of Thrones: Spoils of War, by Method Studios
Best Immersive (360, VR)
AUSTRALIA - Earthlight: Lunar Hub, by Opaque Space
Best 3D Animated Programme or Series
AUSTRALIA - Bill and Tony, by Cartoon Network
Best Children's Entertainment or Drama
AUSTRALIA - Hi-5 Season 17 – Vehicles, by Hi-5
Best Children's Animated Programme or Series
AUSTRALIA - Bill and Tony, by Cartoon Network