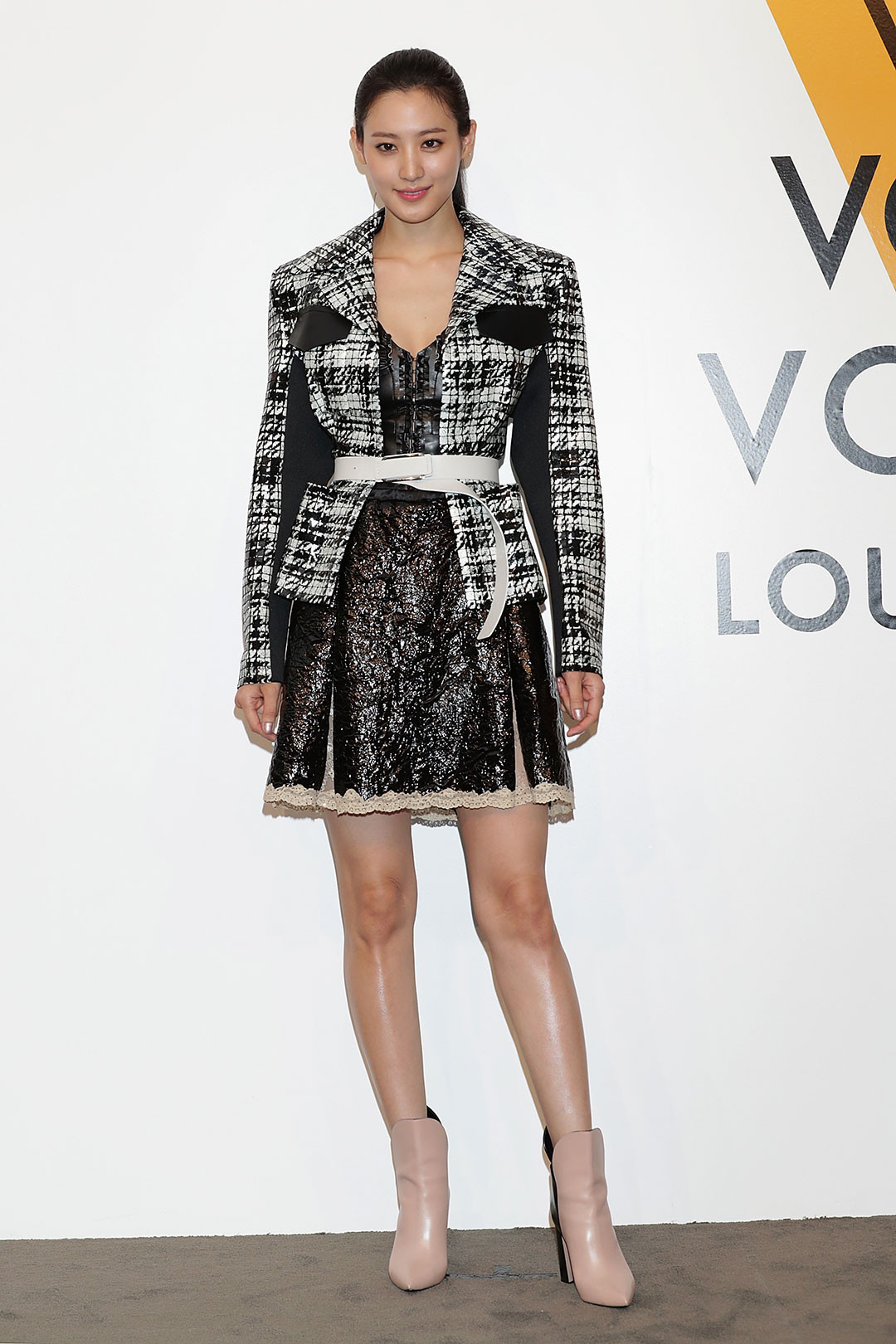 Photo by Han Myung-Gu/WireImage
You don't need to speak Parseltongue to know that we have all fallen under Claudia Kim's ssspell after watching the latest instalment in the Fantastic Beasts franchise, The Crimes of Grindelwald. While the choice of casting Kim in the new film has been a cause for dispute amongst some Potterheads (read: the ardent and incredibly vocal fans of the Harry Potter series) because of her race, her inclusion is still a total win for Asian representation in Hollywood.
Playing a beautifully tragic Maledictus, on borrowed time, cursed to spend the rest of eternity as her beastly half when time runs out, Kim's portrayal of the slithery familiar of He-Who-Must-Not-Be-Named lends so much humanity, and not to mention vulnerability, to the serpent that we are all familiar with in the Harry Potter films, Nagini. This film also gives viewers a chance to peel back her character's famous blood-stained veneer of malice, and really empathise with the sorry lass.
Fans of Kim, can also look forward to hearing how her delicious trademark American drawl gets translated into the French that she speaks briefly in the film. Spoiler warning: It's just like molten butter on warm toast. Mmmmm. And it is this exact delivery that causes fans of the ravishing Korean actress to lose their minds every single time when they watch her in movies.
Not her first rodeo, Kim is no stranger to blockbuster franchises. Eagle-eyed fans will remember her as Doctor Cho, the world-renowned Korean geneticist from Marvel's superhero flick Avenger: Age of Ultron, and recognise her as Khutulun – a famous relative of Kublai Khan in the famed Netflix series Marco Polo.
But we digress, because right now, our imagination is running amok! When does does Kim's character Nagini turn into a snake permanently, and how did she end up as the Dark Lord's faithful companion and eventual Horcrux? Because if memory serves, the unspeakable act of murder has to be committed for a Horcrux to be created! So did You-Know-Who kill Nagini? Is that why the Nagini we know and fear in the books and films is so evil, because the good in her has been slain? Oh the horror! Seriously. So many follow up questions.
But I guess we will have to wait patiently for her story to properly unfold in the next three of five films in the Fantastic Beasts saga. And until then, we are counting down the days to Kim's next big role.