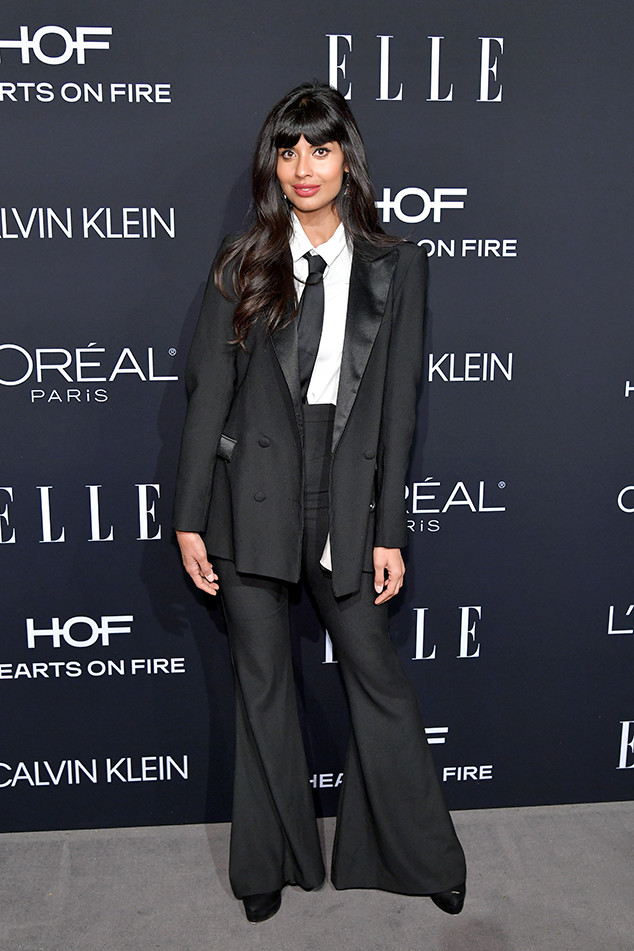 Getty Images for ELLE Magazine
Jameela Jamil is doubling down on her fight against "detox" tea.
The Good Place actress has been taking to social media to call out celebs who promote these products for money. On Saturday, Jameela shared a photo of Cardi B's sponsored post, writing to her Twitter followers, "They got Cardi B on the laxative nonsense 'detox' tea. GOD I hope all these celebrities all s--t their pants in public, the way the poor women who buy this nonsense upon their recommendation do. Not that they actually take this shit. They just flog it because they need MORE MONEY."
"If you want to 'curb your appetite' eat some damn green vegetables or have some nutritious natural vegetable soup," she continued. "Don't drink these 'detox' teas. You need fiber! Not something that honestly just makes you have diarrhea the day you take it and constipates you in the long run."