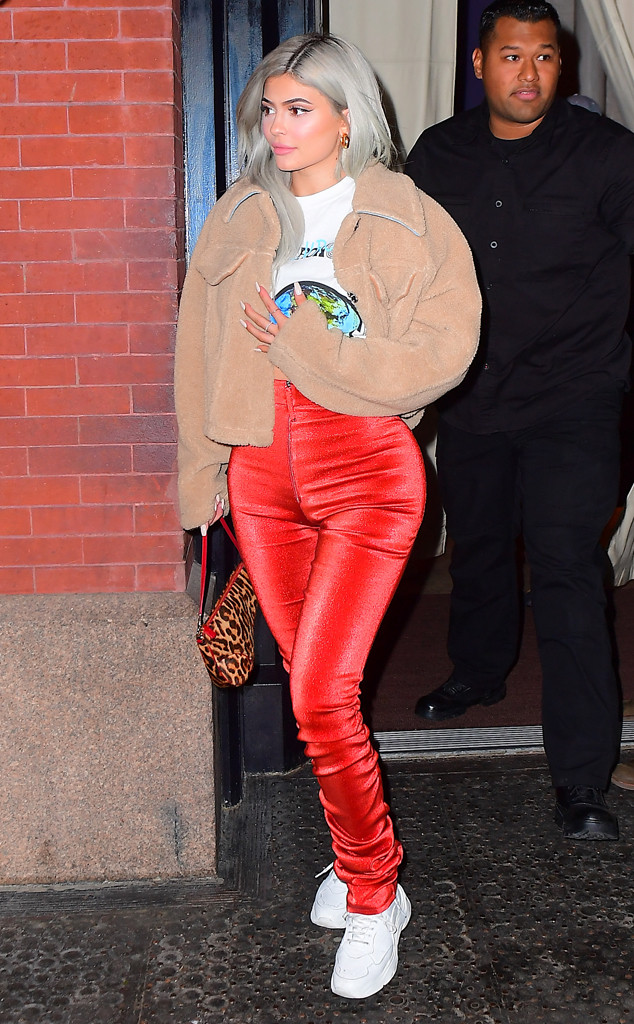 247Paps.TV / SplashNews.com
Kylie Jenner could not be more proud of her boyfriend Travis Scott.
On Tuesday night, the makeup mogul sported an Astroworld t-shirt for Travis' performance at the Madison Square Garden venue in New York City. She went all out for her boyfriend's show and sported new silver locks, bright orange pants and a cheetah print purse. She finished off the look with none other than a dash of Kylie Cosmetics lip gloss.
Before heading out to cheer on her man at world famous venue, she shared a snap of herself giving the camera a sultry look, with the caption: "the look ya give when ur hubby is performing at madison square garden tonight."
Unfortunately, Stormi Webster had to stay back at the hotel while her mom and dad enjoyed a well-deserved night out on the town. But luckily she had plenty of down time to chill with her mom earlier in the day. On Tuesday afternoon, Kylie shared a photo of an angelic-looking Stormi, dozing peacefully in her crib.