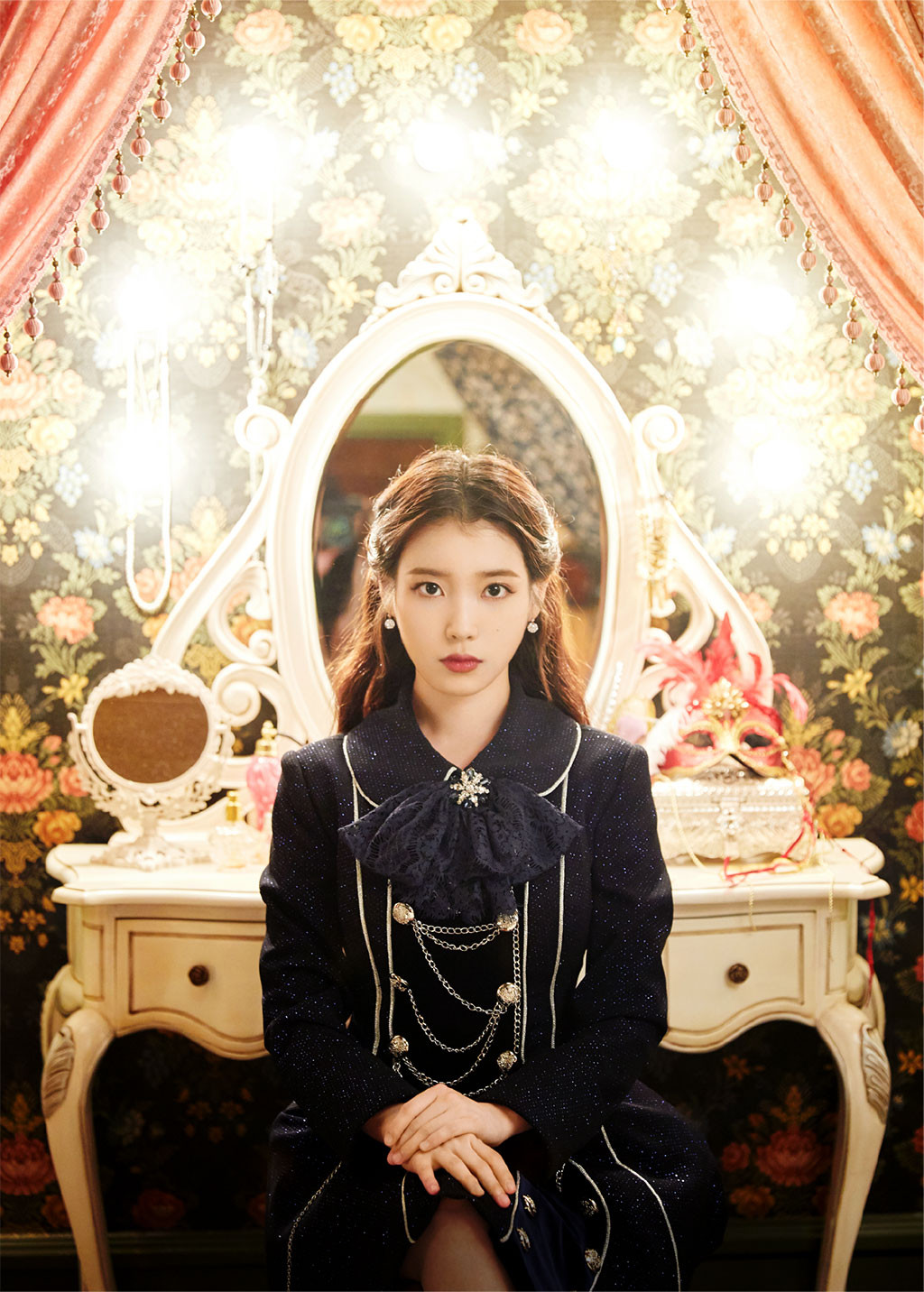 One Production
Mention K-pop and behemoth bands come to mind. Red Velvet has five members, BTS is a septet, and NCT is described as a boy band with an infinite number of members.
Korean star makers seem to believe it's strength in numbers. But this rare solo act defied the odds. Meet IU, the K-pop darling blessed with an angelic voice, along with a gift of penning chart-topping tunes relatable to listeners of all ages.
As one of South Korea's most popular singers, she's often seen on TV as well. She's in commercials selling everything from soju to smart phones. She's the leading lady of K-Dramas, most recently winning an award for her stirring performance as a weary working adult in My Mister.
The aspiring singer realised her dream at age 15. Stealing the hearts of South Koreans who affectionately called her "the nation's little sister". A decade on, IU has sealed her position as one of the top K-pop acts of our generation.
This year, IU marks the milestone with a regional concert tour with stops in Busan, Kwangju, Seoul, as well as Singapore, Hong Kong, Bangkok and Taipei.
How well do you know IU? Cross check against our list of ten things about IU.
Who would you remember: Lee Ji Eun or IU?
Lee Ji Eun is the singer's birth name and is pretty common in South Korea. In a competitive industry, a memorable stage name can help you stand out.
IU is a combination of "I" and "You". It embodies the singer's hopes that "you" the listener will become one with her through music.
That's not all. IU's Instagram handle is "dlwlrma". It's not an anagram, nor a nonsensical string of alphabets. It's a clever code for her name. Each of the alphabets corresponds with the keys on the keyboard when you type the Korean characters of Lee Ji Eun.
'Good Day' was the singer's first major hit after debuting in 2008. An auspiciously titled song, 'Good Day' (2010) set a record by topping Billboard's K-pop Hot 100 Chart for five weeks.
IU showcased her soaring vocal register in the rousing ballad, her emotive singing expressing the bittersweet feelings of an unconfessed love.
If popularity was a crime, IU would be an assassin. The cherubic singer has a record of scoring perfect "all-kill", a term in K-pop used to describe a song or album topping the major music charts simultaneously.
3. IU reigns back home, beating BTS
Fiery hot boyband BTS is making waves abroad, but IU reigns in South Korea. The chart-topping queen IU ranked first in a popularity poll, ahead of BTS who took fourth place.
Research company Gallup Korea surveyed 4,200 men and women in Korea aged 13 to 59 to find out their favourite singers and songs in 2017. Girl group Twice came in second, followed by trot singer Jang Yun Jeong.
4. The one demand IU made when renewing her contract
"I want to continue working with my staff who are like family. Raise the salaries of my staff."
That was the one condition IU laid out when signing a new contract with Kakao M (the former LOEN Entertainment), the company which groomed her to become today's shining star.
For the sake of her staff's welfare, IU forfeited the handsome down payment for her new contract. Where can we sign up to work for IU?
5. IU failed 20 auditions
IU is the one who got away from… JYP Entertainment. JYP's CEO Park Jin Young once confessed: "My heart breaks every time I see IU. I'm going to find the person who rejected IU from our audition and penalise him."
He's joking. But I'm sure Mr Park wishes he could add her to JYP's stable of stars including Wonder Girls, 2PM and Twice.
In fact, IU performed at 20 auditions and failed every single one. Until LOEN Entertainment discovered IU's raw talent, transforming the teen into the shining superstar she is today.
6. Big Bang's Taeyang was her teenage crush
What happens when your idol meets her idol? Well, like any fangirl, IU fangirls.
A bespectacled, pigtailed IU turned into a giggly mess on national TV. A fellow celebrity dialed Taeyang on a variety show in 2010, passing the phone to IU to speak to her idol. Moments later, Taeyang appeared in front of her eyes.
Wishes do come true. Within the same year, Taeyang invited IU to sing a duet at his concert. In 2012, Taeyang gave IU an impromptu hug on a televised music show. Imagine IU's delirious delight.
7. But IU ended up dating indie singer Jang Ki Ha
Sparks flew when the couple met each other for the first time in 2013 — Jang Ki Ha was hosting a radio show. And IU was his guest. IU later confessed: "We met on a radio show and I fell in love with him at first sight."
An 11-year age gap, Ki Ha was 33 and IU was 22, did not matter. They bonded over their love for music, and their relationship blossomed into romance.
The singer-songwriter pair dated for four years, but sadly went their separate ways in 2017.
8. IU's best pal is actress Yoo In Na
Who needs a man when you have a beautiful BFF like Yoo In Na? Since hitting it off on variety show Heroes in 2010, the stunning celeb pals are #BFFGoals.
On Valentine's Day in 2017, IU posted an Instagram photo of the BFFs spending quality time in a restaurant. Another post showed the pair showing off their matching friendship rings.
The BFFs' palpable friendship led to an endorsement deal. They were cast in a car commercial playing, what else, each other's best friends.
The all-rounder can now add stellar service staff to her resume. IU signed on to be a part-timer at Hyori's Bed and Breakfast last year, a reality show where singer Lee Hyori opened up her Jeju home to travellers.
No airs, no problems getting her hands dirty. IU was a trooper. She washed dishes, served meals and cleaned up after guests.
10. IU once gifted G-Dragon a fridge full of soju
It's great to be friends with IU. Rapper G-Dragon featured on IU's coming-of-age track 'Palette'.
It's no wonder she's a coveted duet partner.
So coveted, 'Gangnam Style' singer Psy called IU eight times before she agreed to perform with him on Fantastic Duo 2, a televised singing show.