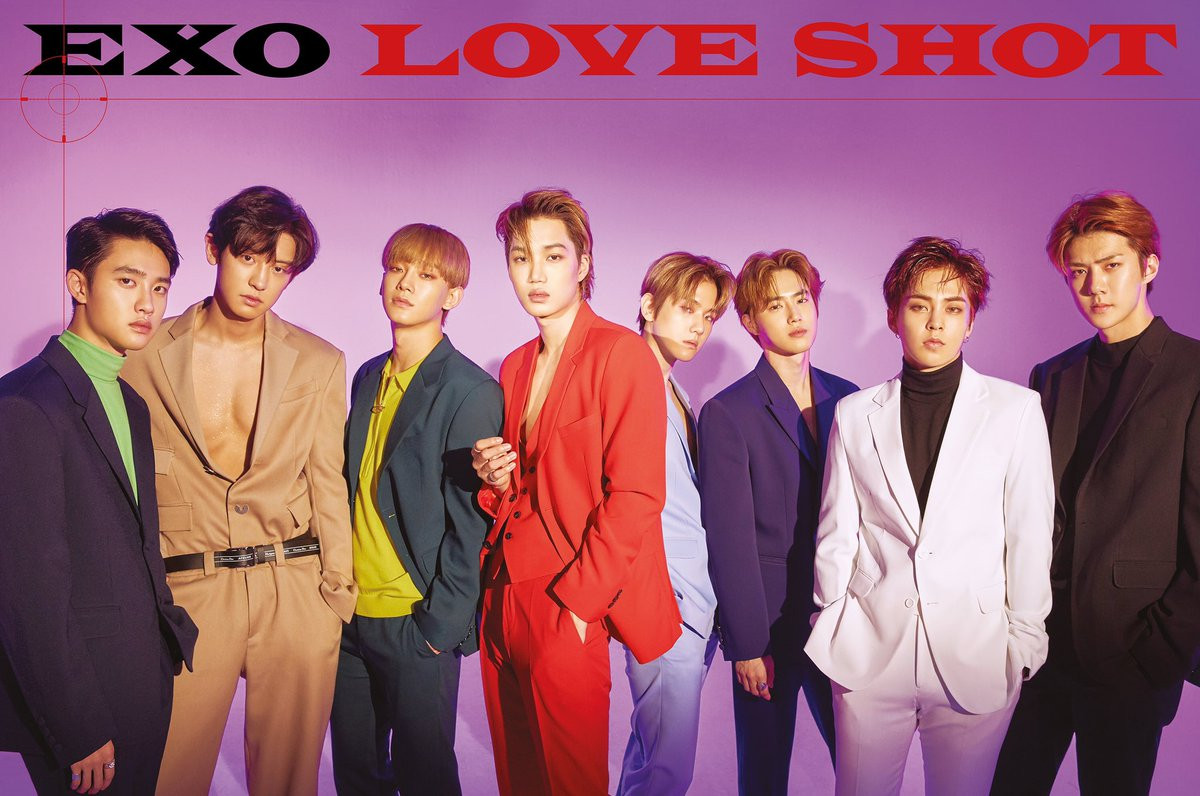 SM Entertainment
The 18 July 2017 to 2 November 2018 was a dark period in my life. It was the duration South Korean boy band took to make their comeback for their fifth album a.k.a the drought for their fans, EXO-Ls.
EXO-Ls weathered the drought, and were rewarded with their latest album, Don't Mess Up My Tempo, which was the ultimate oasis for fans and cemented a mighty showing for their physical album sales. This bestowed on the group the title of 'Quintuple Million Sellers' with a 5 for 5 record of a million albums sold with their five straight consecutive full-length albums (highlight of my year!).
Showing no signs of letting their peak slide just yet, my heart leaped when EXO also made their comeback that much more cherished by their fans as they finally got to say goodbye to Queen 'Kokobop' the title track of their fourth album, The War, which they have performed (one too many times, I might add) for their public and concert appearances.
Indeed, EXO-Ls who have gone through many struggles since EXO's debut in 2012 prove that they are not only a fandom to be reckoned with, but also one we can empathise with. They have gone through a whole range of emotions by simply stanning these Hallyu Kings. Here's a deeper look at my personal list of highs and lows of being an EXO-L from the start.
High #1: When the sky's the limit for EXO, they make every one of their accomplishments the new yardstick for what K-Pop is able to achieve globally. They'd make you go "EXO DID THAT", that's the effect they carry. Swoon.
High #2: They breathe life into K-pop with their one their versatile music cutting across a wide spectrum of music genres, some styles of which other K-pop groups can only dream of experimenting with. Every comeback thus far has been refreshingly different from the previous and their latest title track 'Tempo' with a mind-blowing a cappella bridge that stops you in your tracks and makes you do a double take of their undeniable talent.
Low #1: When you have to promote your oppas better than their parent company. In light of EXO's latest comeback, we want to empathise with the lack of promotions, much more than a succinct remark that goes, 'EXO had more promotions and support before their comeback than after'. EXO is part of SM Entertainment, the 'Big 3' of entertainment companies in South Korea, but their amplification for the main cash cow does not tally with their stature and undisputed position at the top of SM entertainment's pedestal of artistes. However, have no fear, EXO-Ls will always come to the rescue with fiercer loyalty and making better album sales.  
Low #2: Don't be fooled, even with the lack of promotions, the demand for EXO is still as high as ever. With the forecasted fifth concert series 'EXO PLANET #5' slated to commence next February 2019, the difficulty of securing a concert ticket is tougher than reaching the stars said a senior artist from SM Entertainment. Sad face.
Having to endure this roller coaster of emotions as I have, would you still stan EXO?
I definitely would — all over again.
My heart goes out to you, fellow EXO-Ls.