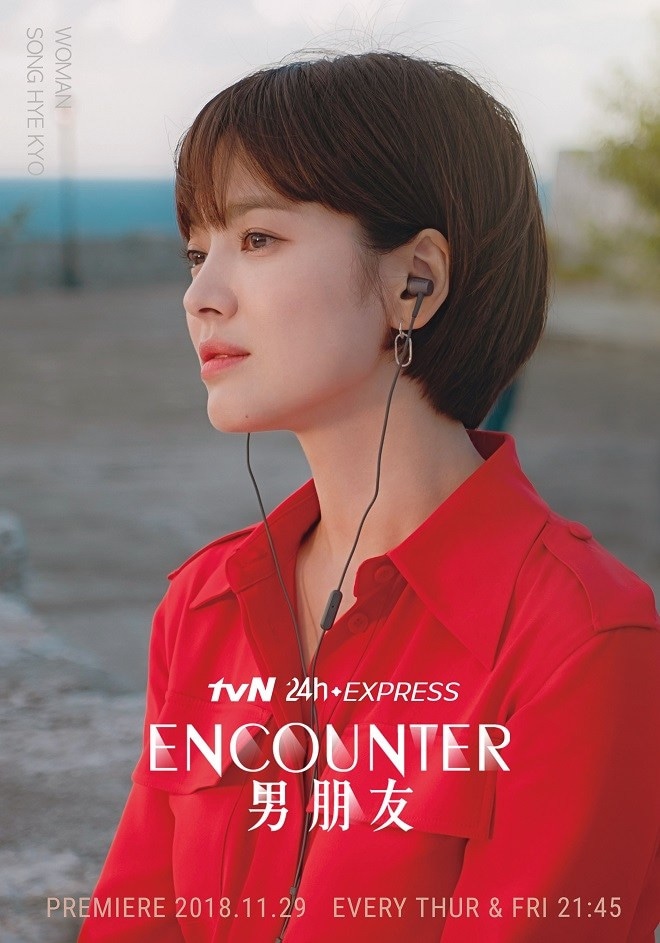 tvN
We first remember Song Hye Kyo as the ravishing South Korean beauty that stole our hearts in the Korean melodrama Autumn in My Heart — that provided us with much respite from the Y2K scare in 2000 and skyrocketed her to fame. The actress then went on to appear in numerous dramas both on the big and small screens — more notably, 2007's period film Hwang Iin Yi; where she portrayed the famed 16th century fallen blue blood and courtesan; of unimaginable wit and beauty, and of the same name; that really stunned audiences. Then in 2018, she took Korea and beyond by storm and mesmerised the whole of Asia by starring in the award-winning television drama Descendants of the Sun (DOTS), before inspiring hundreds of thousands of misinformed wispy fringe cuts (or see-through bangs), that she made famous in the drama, amongst her fans (you know who you are).
And since her marriage to her co-star in DOTS — the dream boat Song Joong-ki — in 2017, she's stepped away from the glare of the spotlight, and quite frankly, left a gaping hole in our hearts. But you know what they say about good things coming to those who wait.
The South Korean beauty only very recently announced her return to the small screens next year by playing a divorcee, opposite heartthrob Park Bo Gum, in the epic romance drama Encounter filmed in Cuba — no doubt the television event of 2018. With production still ongoing in the Caribbean, the actress tells koreaboo.com: 
"It's my first time portraying a divorcee since my debut, but I can't say that the character is completely different from my past characters. The only thing different is that she's a divorcee.
Cha Soo Hyun [her character] is a very bright and positive person, but she lived a life that made her feel frustrated and trapped, so her personality becomes dark. She then meets Jin Hyuk [played by Park Bo Gum] and finds her true personality again."
And if the teaser is any indication of the production value, be prepared to get properly swept away (literally) as dreamy vignettes of the Cuban Republic are set against dramatic crashing waves. OMG. Be still our beating hearts!
Encounter premieres on 28 November 2018.