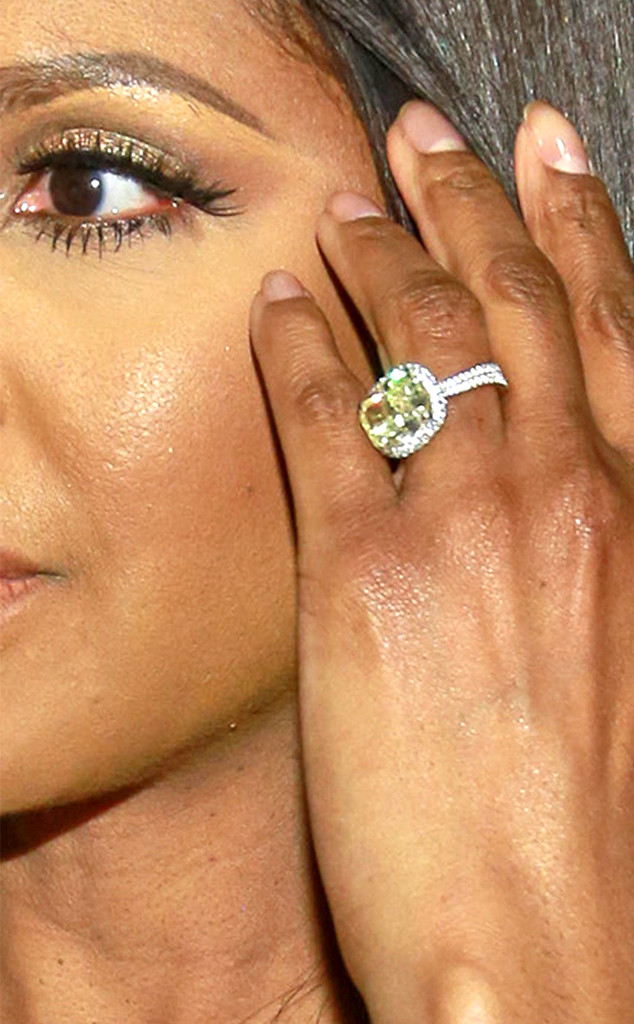 Jason Mendez/startraksphoto.com
Oh no! Toni Braxton has lost her engagement ring!
The 51-year-old "Un-Break My Heart" singer, who is engaged to rapper Birdman, revealed this week that she accidentally left on a plane a piece of Louis Vuitton luggage containing her halo-style, cushion-cut yellow diamond ring and other jewelry and that the bag was later found but most of the items were missing from it.
"Hey @Delta I left my LV train case on my flight from JFK to LAX on Tuesday. It's been impossible to get any type of assistance from anyone in the company! Can someone let delta know I'm trying to get in contact w/them? I've tried to no avail...pls help you're my favorite airlines," Braxton tweeted on Monday.
The following day, she wrote, "Hey everyone, @delta located my LV Train Case! Yay! Unfortunately most of my jewelry items are missing...including MY ENGAGEMENT RING! Whoever BORROWED it...PLEEEASE return it!!!! I promise, no questions asked!"
Delta Air Lines has not responded publicly. A sources close to the singer told The Blast that the company has been in touch with the singer and is working on finding the missing ring.