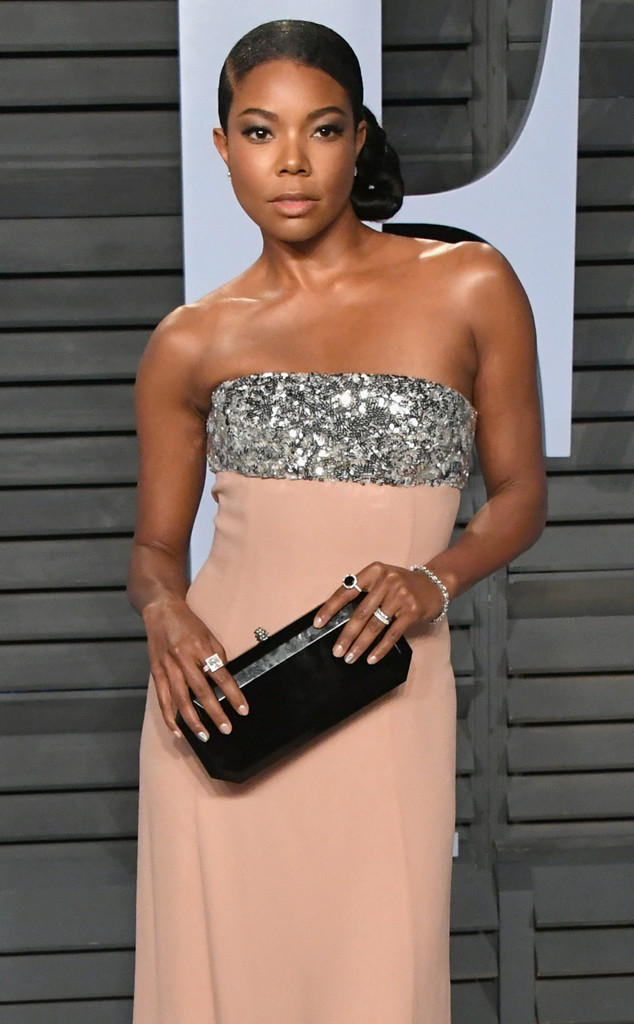 Jon Kopaloff/WireImage
Everyone, take a seat, get comfortable and take notes because this is a master class you're not going to want to forget.
Ellen Pompeo, Gabrielle Union, Gina Rodriguez and Emma Roberts recently sat down for NET-A-PORTER's "The Big Television Debate" panel discussion and the results were unforgettable. Seemingly no crucial issue was left untouched in the course of the incredibly candid 24-minute segment as the four stars addressed pay equity, diversity and inclusion in raw and real terms.
At one point, Union spoke frankly of being paid what she deserves on a project, especially when she might be blamed if it fails. "I'm not going to feel good on set if I feel like I am undervalued and my money doesn't match my level contribution because when it comes time to sell this piece of art, you're going to have me prancing around the country and the world like a show pony, but all these other people that don't have to do all the selling work of it are making way more and I'm not gonna get the credit. If it's a win, it's not going to be because of me and if it's a failure, it's my face that's everywhere."