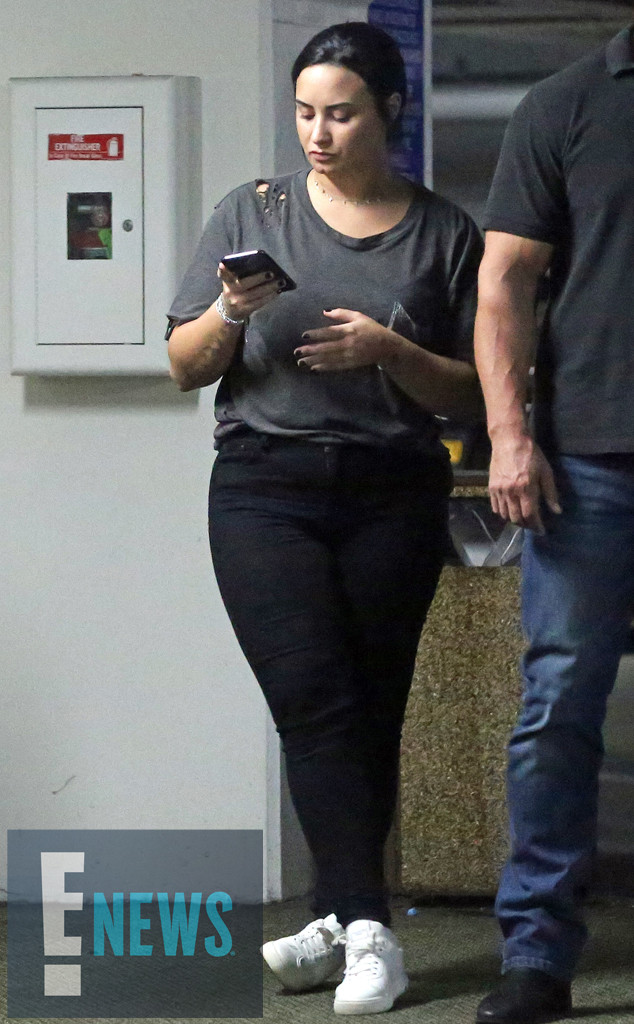 P&P / MEGA
Everybody needs a little girl time every once in a while.
As Demi Lovato continues her post-rehab recovery, the pop superstar has been stepping out and trying to get back to a normal life. Well, just with a few more photographers than the average Joe.
Thursday night was no exception as the "Sorry Not Sorry" singer was spotted hanging out with friends in the Los Angeles area.
In photos obtained exclusively by E! News, Demi sported black denim jeans, white sneakers and a gray T-shirt for her evening out. In fact, Demi was seen laughing and chatting away with some gal pals.
And as any 26-year-old does, Demi couldn't help but check her phone. After all, she recently posted on Instagram Stories that she got a few new digits.