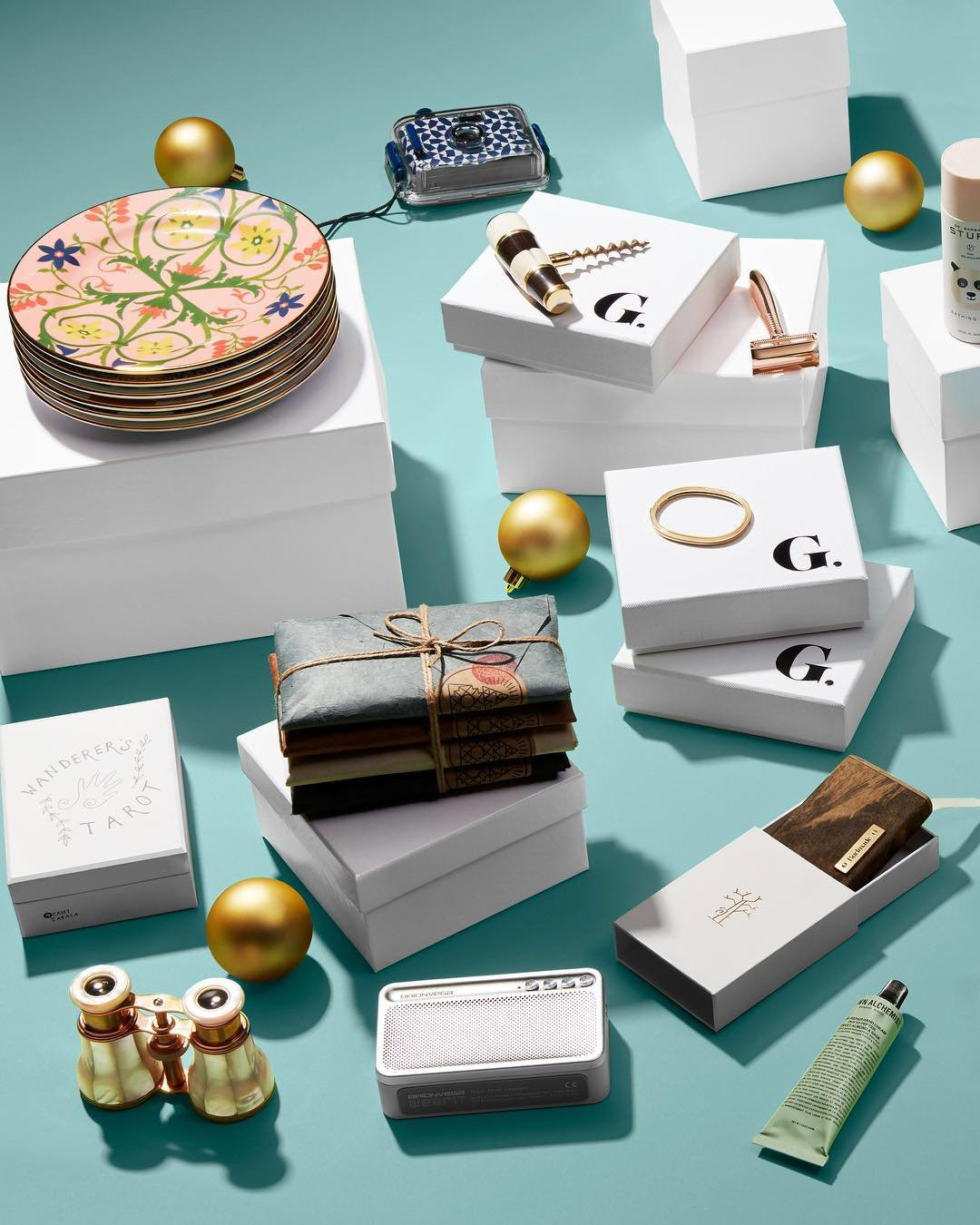 Goop
The 2018 Goop Holiday Gift Guides have officially arrived—and they are as extravagant, expensive, entertaining and downright extra as you would expect.
With 12 gift guide categories—including individual ones for "The Host," "The Wellness Junkie," "The Guy," and "Under 18"—Gwyneth Paltrow and the team over at her decade-old lifestyle brand have really thought of your every possible gifting need. Just make sure you're ready to pony up some cash.
Goop has always been about living your finest life—and that doesn't come cheap, especially when you want to gift that lifestyle to someone else. From a $360 marble cake stand and $125 yoga mat to a $68 rose quartz crystal straw and $395 gym bag, the Goop team has certainly scoped out the most elevated versions of your daily necessities—and we haven't even gotten to the "One and Only" gift guide, which is packed with high-end designer items. $10,000 Rolex, anyone? In the words of Goop, "Our annual guides aim to make holiday shopping personal, thoughtful, and more than a little playful."