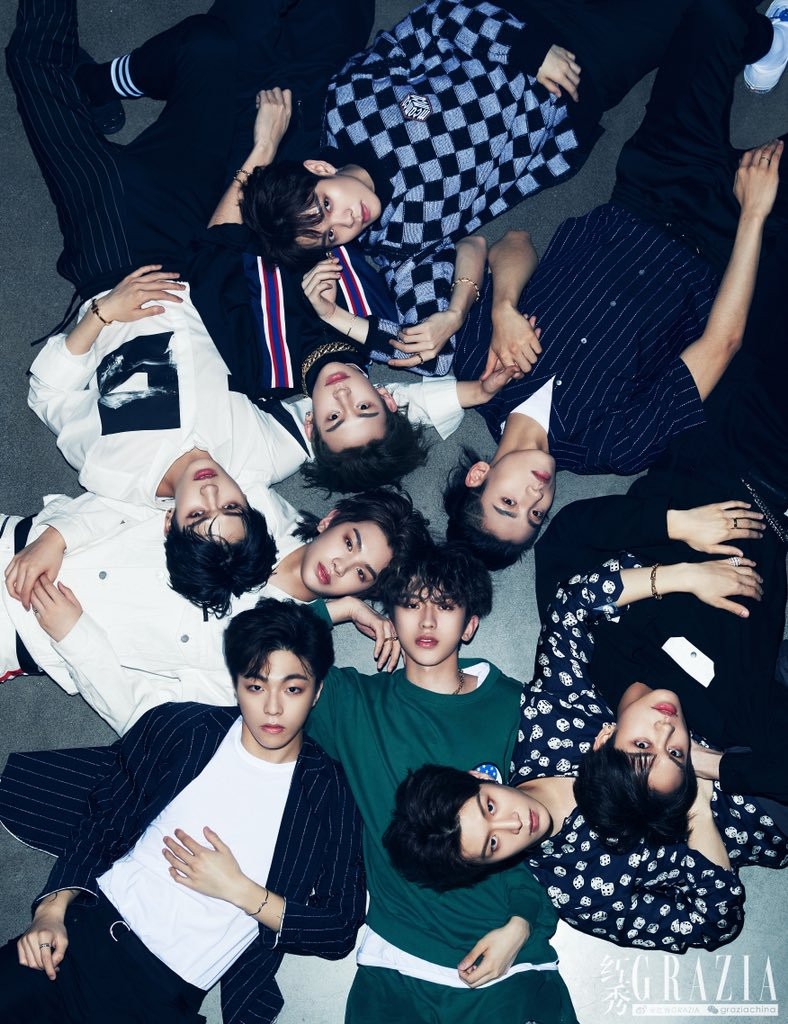 Twitter/@NINEPERCENT_IC
Wait, you mean you haven't heard about Nine Percent, just about the hottest Chinese boyband out there yet? Just to catch you up to speed, here are seven facts about Nine Percent you just got to know before the official release of their first album, 'To The Nines', on the 20 November 2018.
1. They had an inspiring debut from Idol Producer.
All of them came together as Nine Percent after a gruelling competition by held by Chinese streaming giant iQiyi called Idol Producer, 偶像练习生. They were the nine out of 100 trainees that won the most number of votes over the course of four months, and the show garnered a total of 100 million viewers within the first hour of broadcast.
2. Who's the oldest and youngest in the group?
The oldest member is Malaysian-born You Zhangjing (born in 1994), while the youngest is Justin (born in 2002).
3. Their social pull is insane.
Yes, you saw that right! Singer-songwriter Cai Xukun, or Kun Kun as his fans like to call him, secured almost 48 million votes during the last episode of the competition, maintaining his 1st place position since the first episode.
4. They have a (not so) secret connection to Chinese actress Fan Bingbing.
If you're wondering why Fan Chengcheng's name sounds so familiar, it's because he is the younger brother of Chinese actress, Fan Bingbing.
5. They have three foreign members on the team.
There are three foreign members in Nine Percent: Lin Yanjun and Chen Linong are both from Taiwan and You Zhangjing hails from Malaysia.
6. Their fandom's name has a really cute meaning.
Their fandom's name is 'Nines', as it sounds like a combination of the word 'mine' and the group name 'Nine Percent', representing the fans and the group as one single unit.
7. They're crazy accomplished.
They all received training in Los Angeles after their debut for half a month, where they were mentored by famous producers Rodney Jerkins and Christopher Scott. During this time, they also filmed their first reality show, 9% Youth.