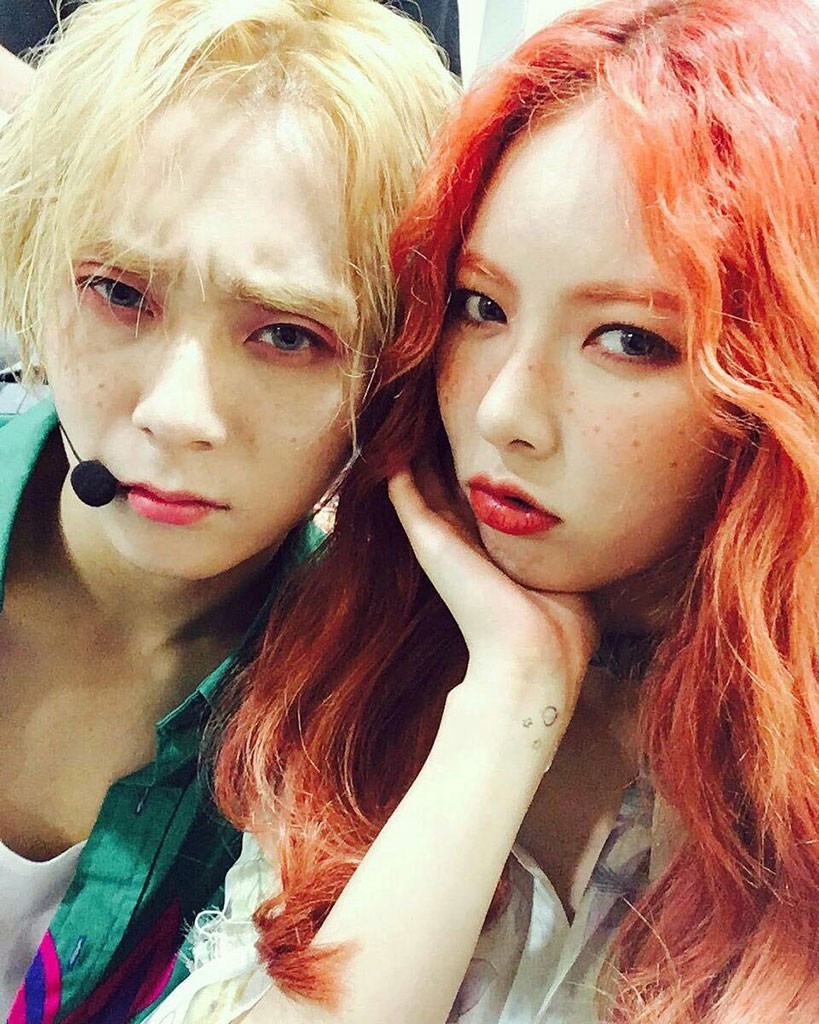 Instagram
After weeks of controversy, Korean pop star E'Dawn has officially broken things off with artiste management company, Cube Entertainment.
On 14 November, E'Dawn's erstwhile parent company released a statement regarding the issue.
"Cube Entertainment and E'Dawn agreed to cancel our exclusive contract together on the 14th. We sincerely thank the artists and fans who've been with us until now."
The news comes a month after the Pentagon member publicly revealed that he had been dating fellow star HyunA for two years without informing Cube Entertainment.
This led to a series of bizarre actions by the artiste management company, who first denied that the pair were dating, then confirming the news, suspending both celebrities due to "trust issues", before finally arranging a meeting to determine what actions the company would take on the matter.
HyunA and E'Dawn allegedly fell in love in 2016, even before Cube Entertainment formed a co-ed group called Triple H in 2017 consisting of them both and E'Dawn's group mate Hui. 
Speaking out on popular South Korean music TV show, Music Bank, HyunA said, "I got to know E'Dawn when he was a trainee and since becoming friends after performing together, we began dating in May 2016. We began dating after working on our music together. We were very cautious about our relationship. Our decision to open up about our relationship was to be honest in front of those who support us. And I want to show our best on stage so that we can take responsibility for our decision."
This sparked off the chain of events that eventually led to HyunA, and now E'Dawn's break with Cube Entertainment.
Following the news of E'Dawn's departure from Pentagon and Cube, HyunA quickly released a series of photos on her social media accounts to show their fans that they were both doing fine.
Both posts have quickly garnered almost 1.7 million likes combined with many of their fans voicing approval and support for the couple.
This is HyunA and E'Dawn's first public relationship since their debut in 2007 and 2016 respectively.