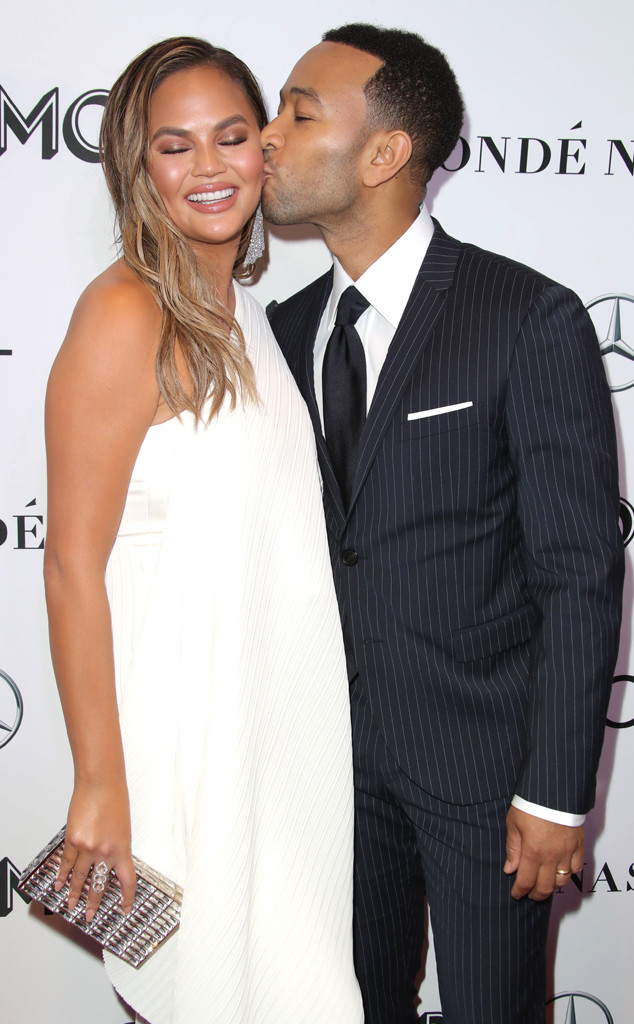 Matt Baron/REX/Shutterstock
John Legendand Chrissy Teigen just cemented their status as the Hollywood power couple.
At Glamour's 2018 Women of the Year Awards John Legend and Chrissy's "trophy husband" explained all the reasons why he, and the rest of the world, can't help but adore Chrissy. "I have a career in the music business, but we all know who the star of the family is. She's the heart and soul of the family too... But I'm not the only one who loves her. Many millions of people who aren't married or related to her love her too."
In fact, he said they love her so much that "the number one comment I get from people who USED to be MY fans is how much they LOVE Chrissy." He joked, "She gets bigger cheers than I do at my own concerts. They love her!"
John then continued by listing off the endless qualities that fans adore about the mother-of-two: her beauty, honesty, passion, loving personality. The list goes on.
And, in his eyes, the world never would have come to know the amazing woman he fell in love with if it weren't for social media.