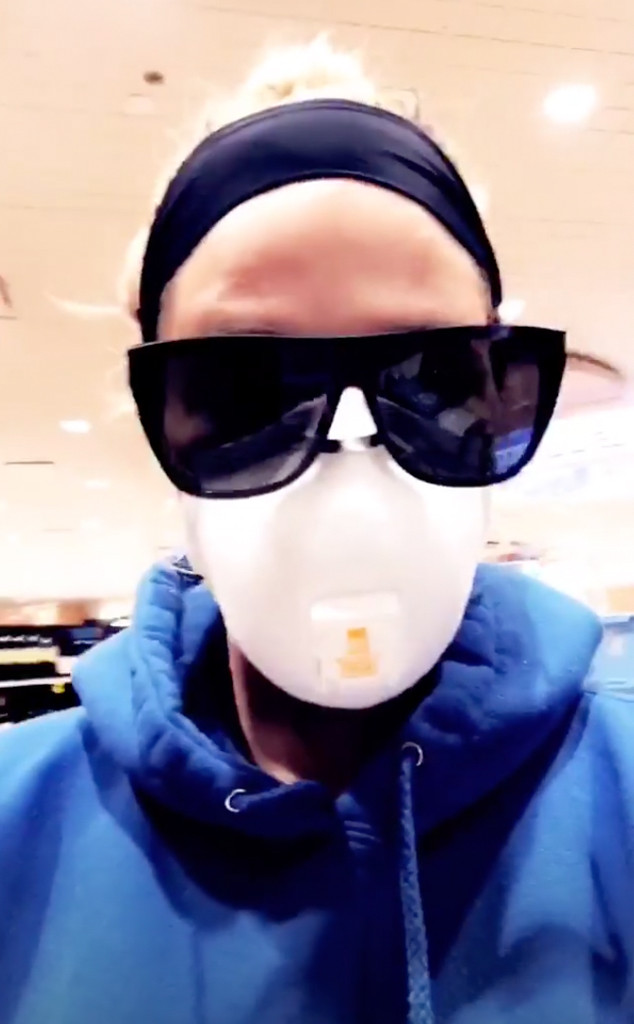 Khloe Kardashian/Instagram
Flames are engulfing Southern California, but Khloe Kardashian is not allowing the fire to extinguish the Good Samaritan bones in her body.
On Saturday, the Good American founder posted videos on her Instagram story of her going to CVS and buying supplies for the hundreds of firefighters battling the tempestuous flames in her home neighborhood of Calabasas and beyond. In the videos, Khloe wore a face mask and big sunglasses to protect her face from the low air quality and smoke.
"Here at the CVS I basically bought everything they had in stock," she said. "I bought as many waters as I could, but they still have waters here, but if you guys can drop off whatever you can."
"I know the brave men and women are working so hard, tirelessly, for all of us would greatly appreciate it," Khloe said in her story. "Just do whatever you can, even if it's one bottle of water, one container of eye drops, one granola bar, anything, I know they would appreciate it."