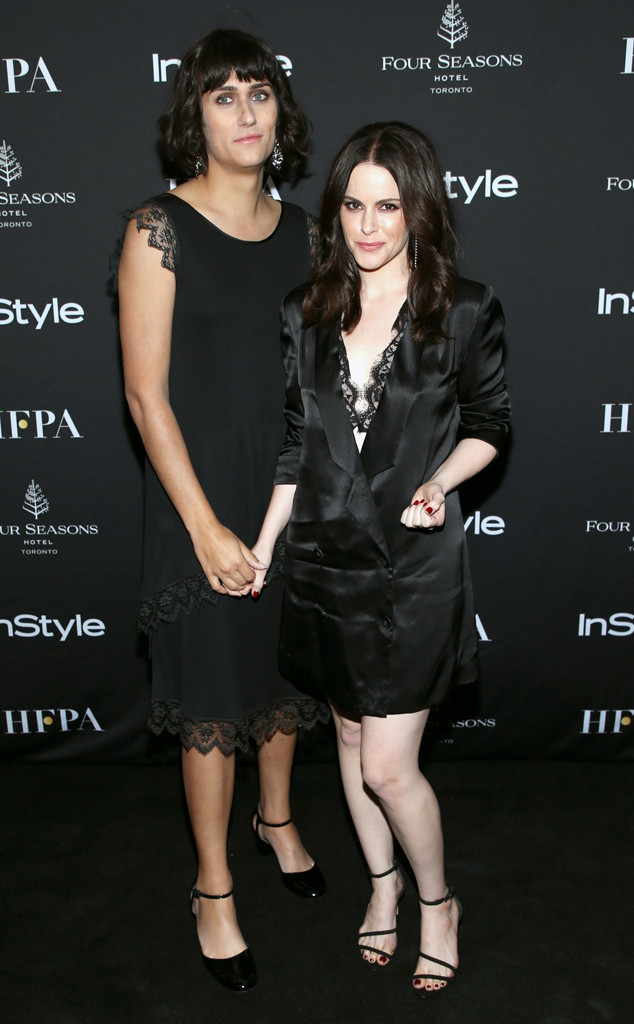 Phillip Faraone/WireImage
Teddy Geiger and Emily Hampshire are engaged!
The singer-songwriter shared the happy news to her Instagram on Friday night, along with a picture of the stunning heart-shaped diamond ring. In two separate posts, Teddy shared her joy and excitement over sharing a future with the Schitt's Creek star. "I love this woman so much she treats me like a lil princess and makes me laugh harder than anyone," Teddy wrote, hinting at the news she would reveal nearly five-minutes later. "I am so f--king happy to wake up next to her every morning and fall asleep next to her every night and take care of our lil B.B. stumbs together. Why is why..."
Immediately after posting the anticipatory message, fans began to flood Teddy's comments with the prediction that she was announcing her engagement. And they were right!
"Which is why... When she asked me if I wanted to spend the rest of our lives together I said... YES YES YES YES YES YES YES YES YES YES YES YES YES INFINITE YES ♥️ I love u @emilyhampshire," the singer shared.