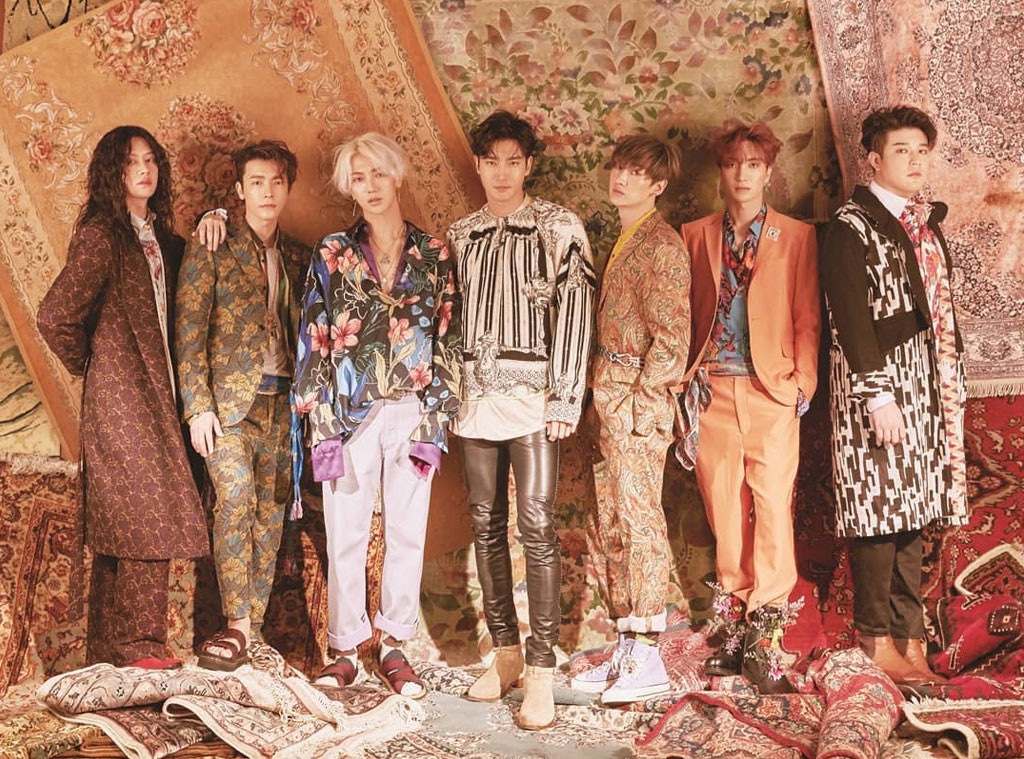 Instagram/@superjunior
Long before BTS, EXO and WANNAONE were trainees, Super Junior had already been singing and dancing on stage, stealing the hearts of numerous young girls all over the world. The younger generation may only know members such as Kim Hee-chul and Lee Teuk as variety show hosts, or Choi Si-won and Kim Ki-bum as actors, but these K-pop icons have actually played quite a significant role in turning K-pop into the current form that the world is familiar (and obsessed) with today.
As one of the only groups from the 2000s that still produces music, it is incredible that they continue to actively push the boundaries of the industry as a team, even when so many members have since established themselves beyond their idol-singer status in the industry, and so many car-accidents and other mishaps. So if you belong to the generation that is only familiar with the current chart-toppers, here are 10 things you need to know about OG K-pop boy band Super Junior:
1. Super Junior made their debut with 12 members in 2005, but was later finalized to have 13 members in 2006 with the addition of Cho Kyu-hyun.
2. The original members include leader Lee Teuk, Kim Hee-chul, Hangeng, Yesung (Kim Jong-woon), Kangin (Kim Young-woon), Shindong (Shin Dong-hee), Lee Sung-min, Eunhyuk (Lee Hyuk-jae), Lee Dong-hae, Choi Si-won, Kim Ryeow-wook and Kim Ki-bum.
3. A separate label under SM Entertainment, Label SJ, manages all of SuJu members' group and solo activities.
4. They are the first idol group to have a Chinese member in its midst, opening up the Chinese market for K-pop.
5. The group added members Zhou Mi and Henry Lau for their Mandarin subunit, Super Junior-M, but was met with protests by ELF to protect the original 13. The two new members have since paved their own way in the Chinese entertainment industry and Korean entertainment industry, subsequently.
6. The breakthrough song that propelled them to fame is 'Sorry Sorry'. This song is also what made Super Junior synonymous with K-pop in the beginning, this song being one of the main reasons why people started to gain interest in Korean culture.
7. Their fandom is called ELF for "Everlasting Friends".
8. As of 2018, the active members are Lee Teuk, Heechul, Yesung, Shindong, Eunhyuk, Donghae, Siwon and Ryeowook.
9. Their recent collaboration with Leslie Grace and Play-N-Skillz for trilingual bop 'Lo Siento' debuted 13th on the Latin Digital Songs Chart this year, making it the first K-pop track to appear on a Latin Billboard chart.
10. Their own reality show, titled Super TV, has moved on from featuring the group to featuring younger idol groups.