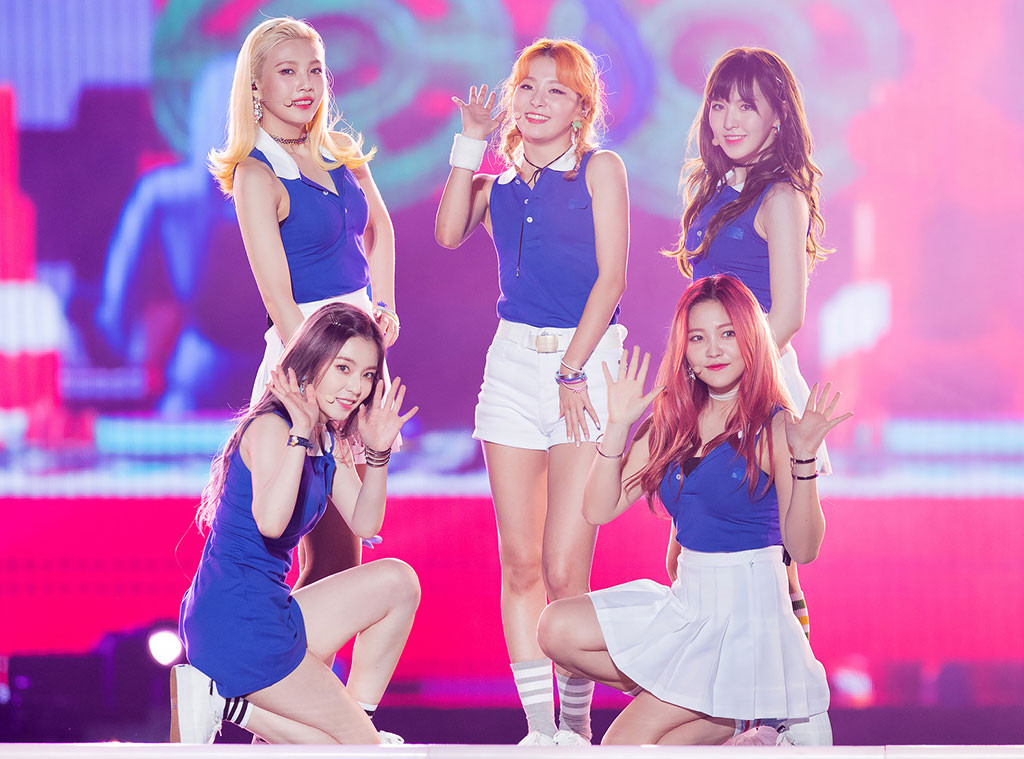 HeyDay
This petite-framed, doe-eyed quintet of girls is none other than Red Velvet, an SM Entertainment girl-group that has consistently swept the charts with bops perfect for the poolside.
Though many are familiar with tracks such as 'Ice Cream Cake', 'Red Flavour' and most recently 'Power Up', the girls are equally capable of enticing listeners with slinky R&B tunes like 'Automatic' and 'Bad Boy'. Although this dual concept helped them stand out in the past, they bend this very "rule" to produce daring tracks that satiate both the likes of the sweet and the savoury.
With personalities that come together like a sum of many parts, find out all you need to know about the charming group below.
1. The five members of the group are Irene (Bae Joo-hyun), Seulgi (Kang Seul-gi), Wendy (Son Seung-wan), Joy (Park Soo-yeong) and Yeri (Kim Ye-ri).
2. The group name represents the group's signature concept of duality. The "red" in Red Velvet represents the bright and bold energy of pop, while the "velvet" represents the charming and lush vibes of R&B.
3. They were originally 4-member group. The youngest, Yeri, joined only in March 2015, making her debut appearance in the music video for 'Automatic'.
4. The official fan club name is Reveluv. It not only is a combination of "Red Velvet" and "love", but also sounds like "level up" when pronounced in Korean.
5. Each member is assigned a colour; Irene (pink), Wendy (blue), Seulgi (yellow), Joy (green) and Yeri (purple). This is sometimes used in concepts, like when everyone dip-dyed their hair for their debut track "Happiness".
6. They made their debut on KBS's Music Bank with 'Happiness' on 1 August 2014.
7. Their first win was for 'Ice Cream Cake', on Music Bank on 27 March 2015.
8. Wendy studied in the States and Canada before coming back to Korea to pursue a career in singing.
9. To date, they have released two albums and five EPs.
10. The group were amongst the 160 selected singers and other entertainers to perform in Pyongchang, North Korea, where they sang 'Red Flavour' and 'Bad Boy'. Kim Jong-un even apparently adjusted his schedule to come watch the girls, where he later requested for Irene to stand beside him in a group photo taken later on. Joy did not attend due to schedule clashes.
11. The group will be taking their RedMare world tour to the US in Feb 2019.
12. They are models for the Korean beauty brand Etude House.
13. Irene was the emcee for Music Bank with actor Park Bo-gum from 2015 to 2016.
14. Irene is the oldest of the group at 27 years old, with a 8 year age gap from the "maknae" or youngest, Yeri.
15. Joy participated in the popular variety show We Got Married, where she was paired up with BTOB's Seungjae.
16. Joy has also tried her hand at acting, starring as the lead for dramas The Liar and His Lover (2017) and Tempted (2018).
17. Wendy recently released the song 'Written In The Stars' with John Legend, but has many other collaborations and OSTs for dramas under her belt.
18. Wendy studied in Canada and the US before joining SM in 2012. There, she learnt to play many instruments (piano, guitar, flute and saxophone), and learnt to speak Spanish, French and English on top of Korean.
19. Seulgi also recently collaborated with Zion T. on the indie-pop song "Hello Tutorial".
20. Seulgi is the first of the members to enter SM in 2007.
21. Yeri's nickname is "Squirtle" because of her resemblance to the turtle Pokémon.
22. Yeri often shares self-composed songs with fans.