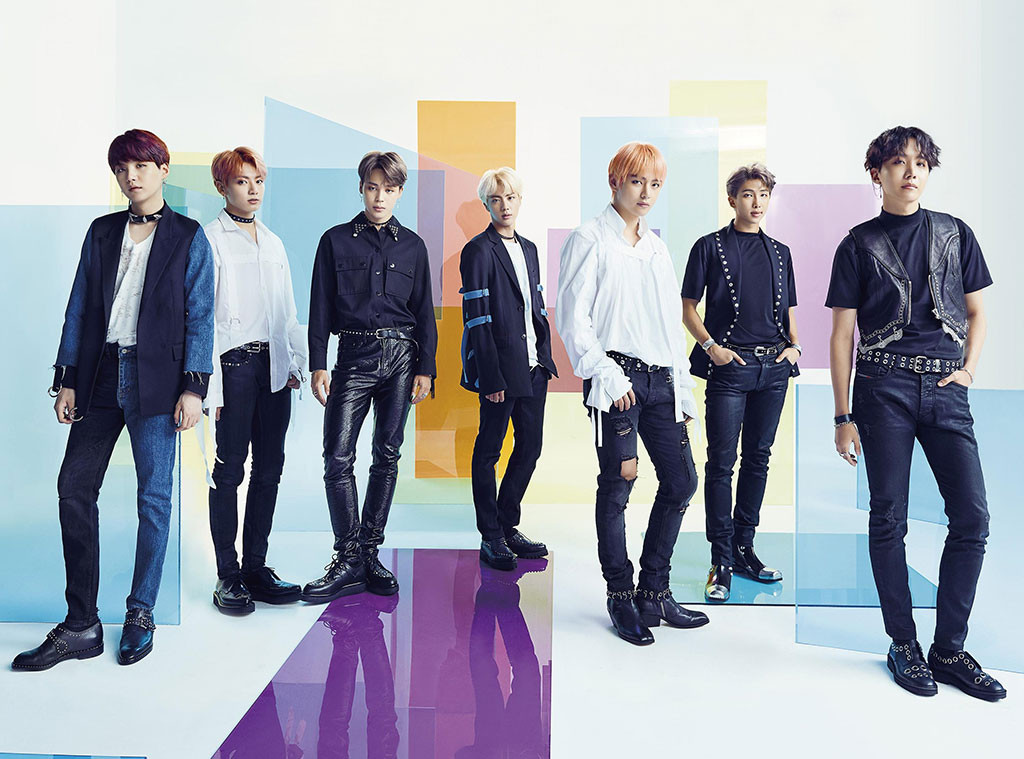 Big Hit Entertainment
When BTS took home their first win on SBS MTV's The Show, a Korean music chart show back in 2015, nobody expected the hip-hop idol group to chart #1 on Billboard and numerous other global music charts a mere three years later.
Without context, their fans', or ARMY's, endless love and support for the seven-piece can seem quite extreme or cult-like. But if they can make the unrelenting mainstream Western pop audience fall head over heels for them, even without a single song that is fully in English, learning more about who they really are might just make you fall for them too.
With a whopping four nominations at the upcoming 2018 People's Choice Awards (including Group of 2018, Social Celebrity of 2018, Song of 2018, and Music Video of 2018), here are 10 things you need to know about the Korean boyband phenomenon: