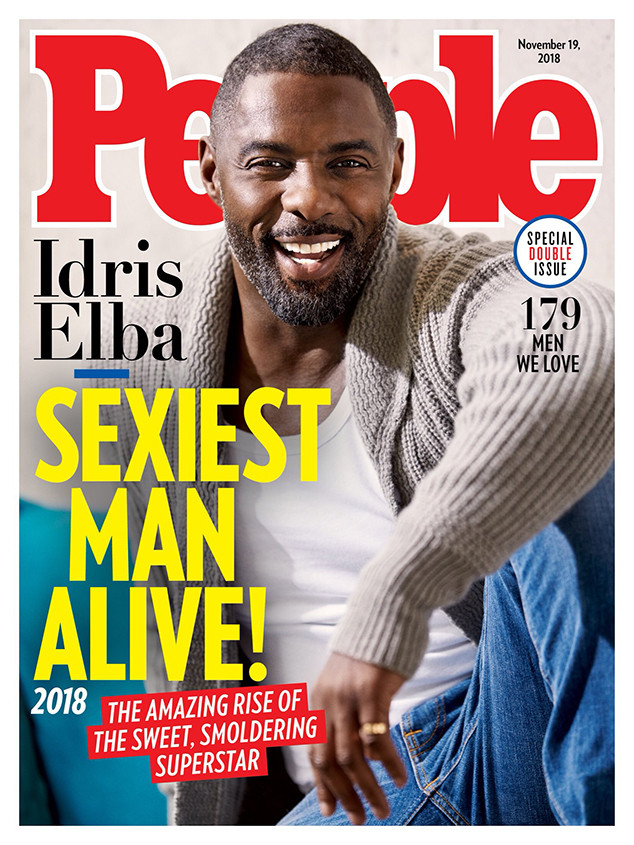 David Burton/People
Idris Elba is People's 2018 "Sexiest Man Alive."
Jimmy Fallon broke the news on Monday's episode of The Tonight Show.
The 46-year-old British actor is the 33rd man to receive the honor. Past recipients include Blake Shelton (2017), Dwayne Johnson (2016), David Beckham (2015), Chris Hemsworth (2014) Adam Levine (2013) and Channing Tatum (2012).
"It's an honor," he told Fallon via Skype. "My mum is going to be very, very proud."
So, how does the magazine pick its winner every year? It turns out the recipient has to have more than just good looks.
"People really think of 'sexy' beyond physical appearance—although that certainly helps," editor-in-chief Jess Cagle told NBC 4 New York three years ago. "They like the idea of a guy who would be a good husband and father. We always feel out the readers to see what they want, and then we just argue about it!"
Here are five ways Elba meets the criteria.