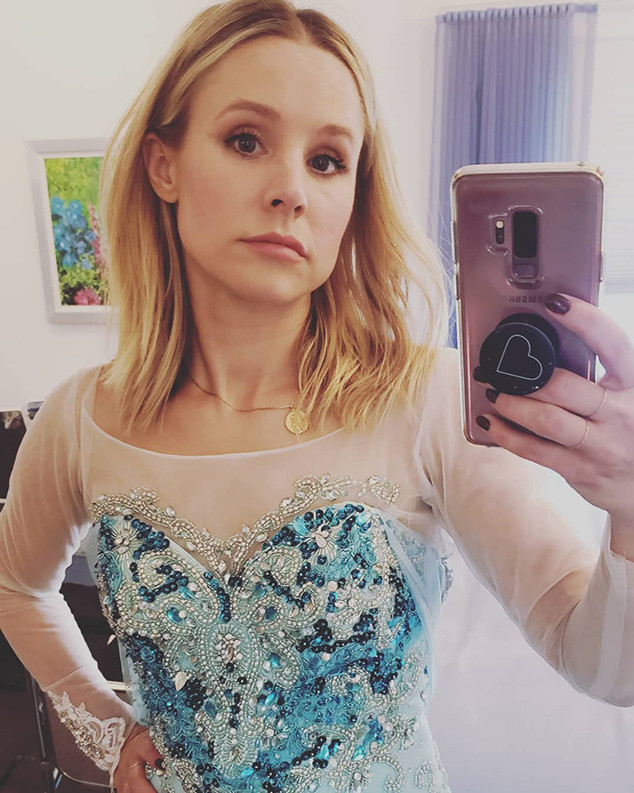 Instagram
Let's just say Kristen Bell wasn't exactly in the princess spirit on Halloween—well, this princess.
The Good Place star famously voiced Princess Anna in the beloved animated Disney hit, Frozen, but that wasn't exactly what her daughter had in mind for her on Wednesday night when the annual holiday arrived. As it turns out, the famous mom of two ended up dressing like the film's other princess, Elsa, at her daughter's demand.
"#frozen2 (Otherwise know as the SECOND year in a row my daughter demanded I be elsa to match her)," the actress explained on social media along with a snap of her in the iconic blue dress.
Yes, it was the same exact scenario last year when her youngster insisted that they match in their Elsa blue.