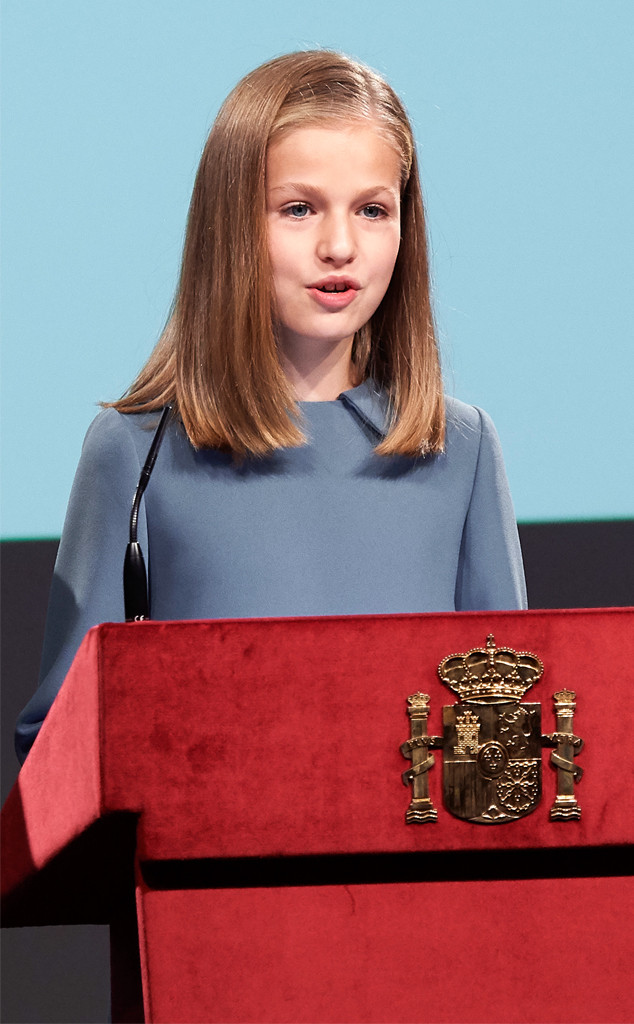 Carlos Alvarez/Getty Images
King Felipe VI's baby is all grown up and giving speeches to Spain.
Princess Leonor, the heir to the Spanish throne and future queen, celebrated her 13th birthday on Wednesday and gave her first official public address as a royal that day, speaking at an event commemorating the 40th anniversary of the Spanish Constitution. Leonor, the eldest of Felipe and Queen Letizia's two daughters, read the first of the 169 articles of La Carta Magna, which Spain's parliament had passed in 1978.
Dressed in a blue dress with a Peter Pan collar and teal suede Mary Janes, Leonor spoke after her father made opening remarks at the event, which took place at the Cervantes Institute in Madrid. Her mother sat in the audience with her younger daughter Princess Sofia, 11, and smiled proudly at Leonor. After she was done speaking, the princess received applause and Felipe gave her a kiss.