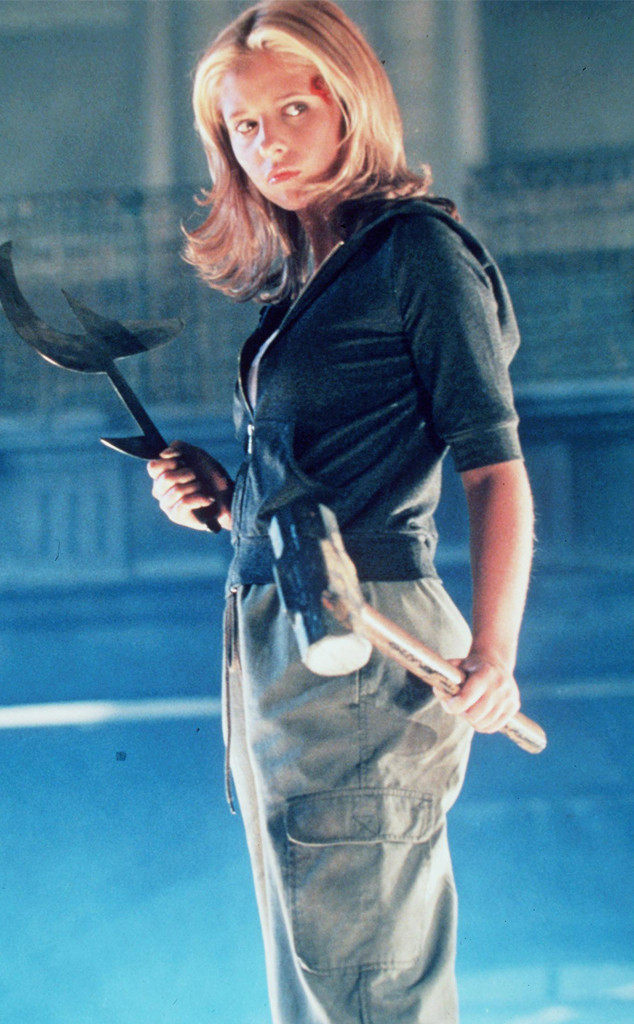 Warner Bros./Getty Images
Back in 1997, viewers were told, "Into every generation a slayer is born, one girl in all the world, a chosen one." That's the narration that opened Buffy the Vampire Slayer, the narration that introduced TV viewers to the slayer herself, Buffy Summers (Sarah Michelle Gellar), and the wicked world of Sunnydale, California. Buffy left the air after seven seasons in 2003 and now Fox is attempting to bring it back—and they should, despite what fans think. On this Halloween, before you start crafting your enraged tweet, listen as to why it's the perfect time for a slayer to return.
News of an inclusive Buffy the Vampire Slayer reboot first made the rounds in July 2018, much to the chagrin of fans around the world. To many, there is only one Buffy and that's Gellar (yes, despite Kristy Swanson playing the title character in the 1992 movie). That sentiment is shared by Monica Owusu-Breen, the writer who is tackling the project with series creator Joss Whedon.