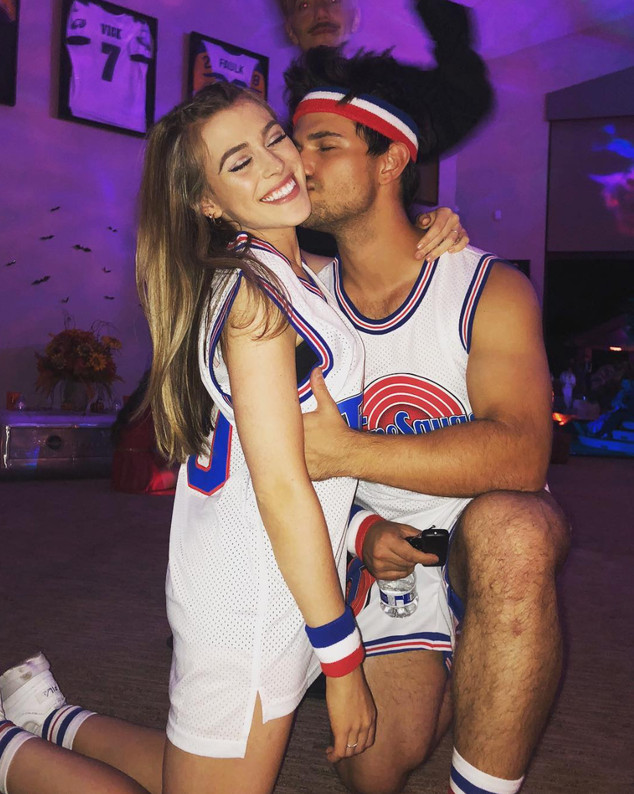 Instagram
Looks like there's a new number one #TeamJacob fan in town.
Taylor Lautner went Instagram official with his new romantic interest this weekend as he and his girlfriend dressed up as members of the Tune Squad from Space Jam. In his photo, Lautner kissed his girlfriend's cheek as she smiled and closed her eyes happily.
Lautner's girlfriend, whose name is Tay and is a nursing student according to her Instagram, also posted a picture of the two of them at a Halloween party. In one of her Instagram story photos, she posed next to a guy who ironically (or coincidentally?) dressed up as Jacob from Twilight. "Wait that's not my boyfriend???" she captioned it.
It looks like Taylor and Tay (aww) are a strong two-person wolf pack.
Lautner's photos from this weekend are the first instance on his Instagram page of their relationship, but Tay has posted a few photos of them over the months.