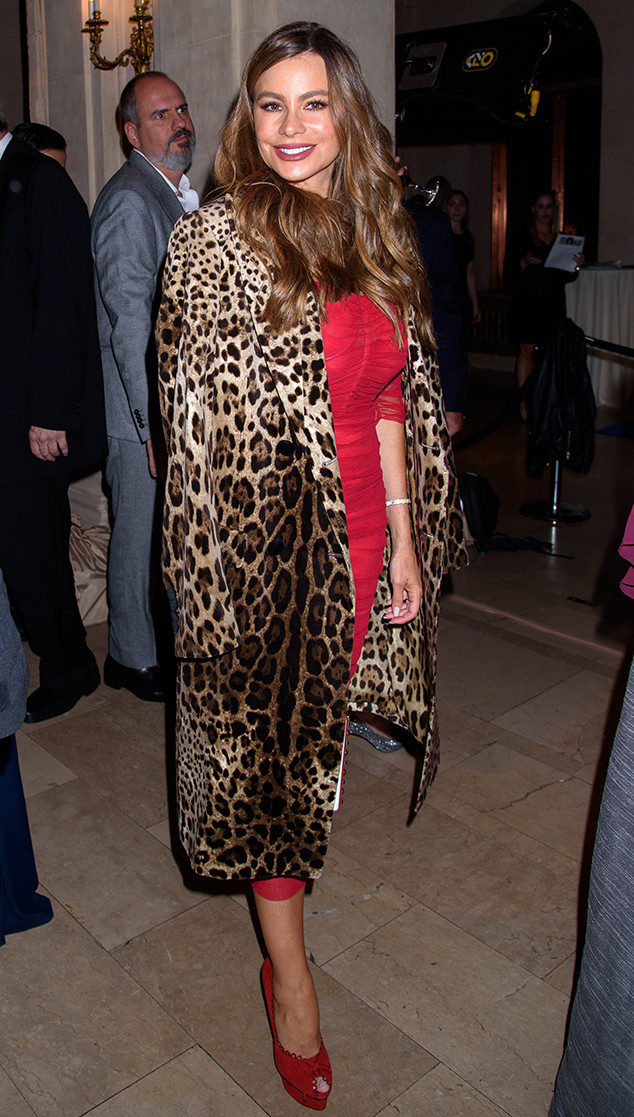 Janet Mayer / SplashNews.com
Sofia Vergara continues to top the list of the highest-paid actresses on TV.
The Modern Family star landed the No. 1. spot on the Forbes list for the seventh year in a row, making $42.5 million from June 1, 2017 through June 1, 2018. Vergara's earnings come from her TV role, endorsements and licensing deals, including her collaborations with SharkNinja Coffee and Rooms to Go. Taking the second spot on the list this year is The Big Bang Theory star Kaley Cuoco, who raked in $24.5 million.
Coming in at No. 3 on the annual list is Ellen Pompeo, the Grey's Anatomy star made $23.5 million in the last year.