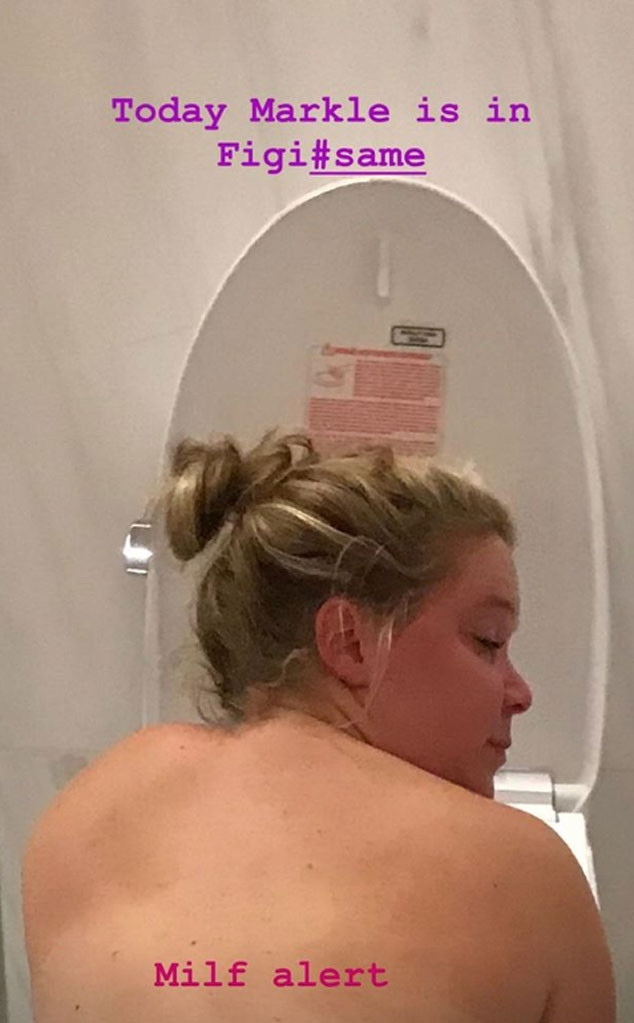 Instagram
Amy Schumer appears to be having some morning sickness, one day after announcing her pregnancy.
The I Feel Pretty actress announced on Monday that she and husband Chris Fischer are expecting their first child together. Ahead of the midterm elections, Schumer's pal Jessica Yellin shared the comedian's list of candidate recommendation's for voters, with the last line on the list reading, "I'm pregnant- Amy Schumer." Before the reveal, Schumer teased her followers about the exciting announcement by sharing a photoshopped picture of Prince Harry and Meghan Markle, who are also expecting their first child together.
"Chris and I are thrilled and almost positive he's the father," she said in a statement to The Times. "I look forward to competing with Markle every step of the way."