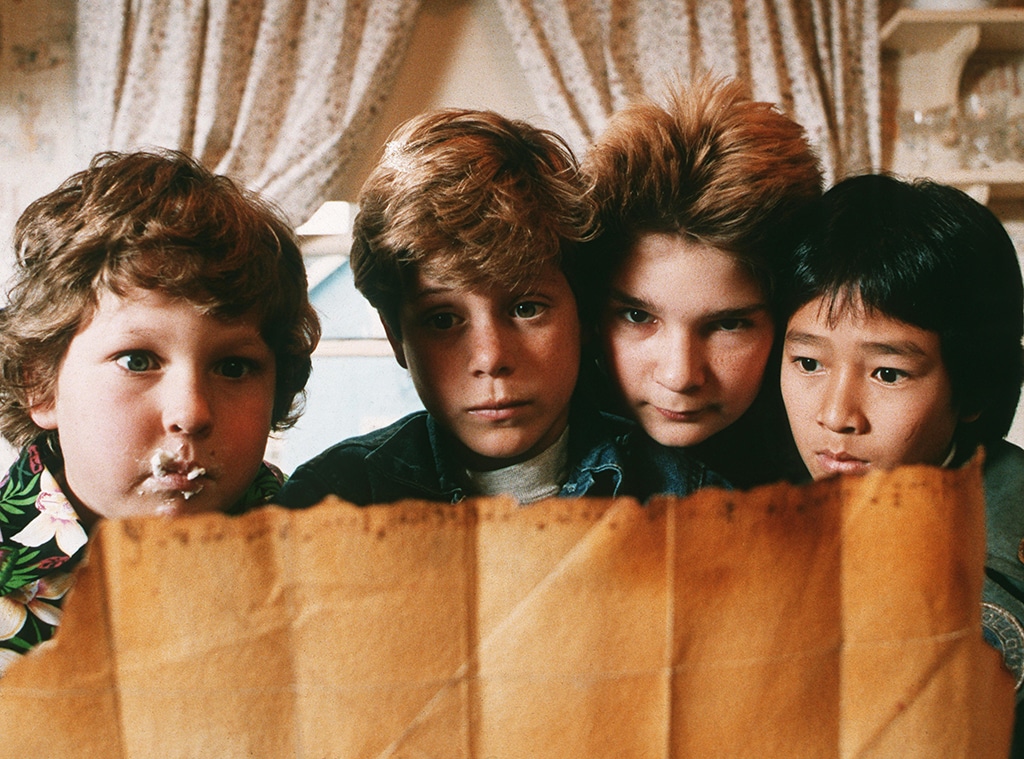 Warner Bros/Kobal/Shutterstock
Hey, guyyyyys! This summer may come up short in the intrepid adventure department for most people, but if you're still up for some thrills in a waterfront town...
Let us suggest a rewatch of The Goonies!
Thanks to a recent couch screening we're happy to confirm how enjoyable and heartwarming the 1985 adventure comedy remains, 35 years after the Steven Spielberg-produced film about a ragtag group of kids who set off to find a pirate's lost treasure in hopes of saving their homes from foreclosure first hit theaters.
What's not to appreciate about that ever-timely premise?
And in a film about the joys and perils of devoted friendship, the youngsters who pledged their never-say-die loyalty to their Goon Docks squad (though a more elaborate oath reportedly ended up on the cutting room floor) may have had faith in an old map, but their trust was in each other.
Meanwhile, the film's cast is an impressive "oh, yeah, that guy!" ensemble of soon-to-be major stars and notable character actors, starting with a 16-year-old Josh Brolin making his movie debut.
But there's no need to send you on a wild goose chase to find out how the rest of Brolin's career turned out. Instead, check out him and the rest of the cast of The Goonies then and now, right here:
Josh Gad truly did make some cinematic sorcery happen (perhaps aided and abetted by quarantine malaise, but still), because he got the whole squad back together—Brolin, Cohen (who's celebrating his 46th birthday today), Feldman, Astin, Plimpton, Quan and Green for one mass Zoom chat—and then brought on Pantoliano, Davi, screenwriter Chris Columbus, Richard Donner (who was celebrating his 90th birthday that day, April 24, and was given a round of applause when his Zoom sound kicked in) and Steven Spielberg.
Asked about a possible sequel, Spielberg said that every few years he and Donner would discuss ideas, but the bar had been raised so high the first time, nothing they'd come up with so far had felt up to snuff.
"Until we do, people are just going to have to look at this a hundred times," he suggested.
The Goonies is streaming on HBO Max.