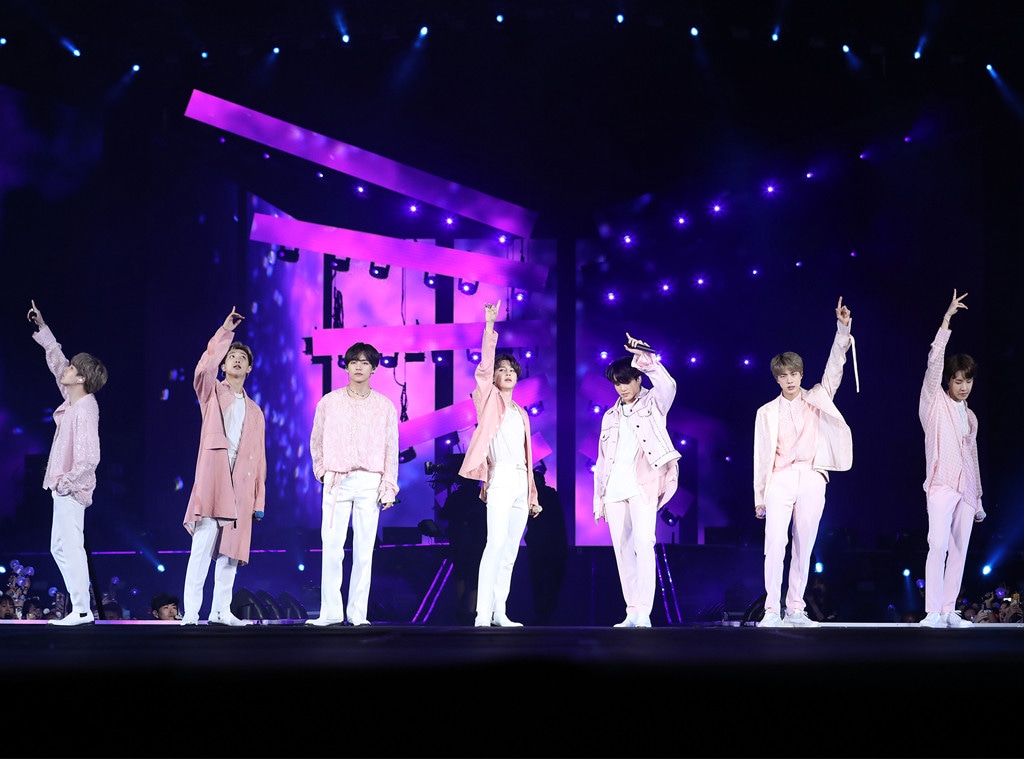 Big Hit Entertainment
K-pop has had a major year and the world just can't get enough!
Music streaming giant Spotify has announced the nominees for its first-ever Spotify Awards in 2020, and you can bet your favourite K-pop groups made the cut.
The awards will be held in Mexico City on 5 March 2020, in partnership with Turner Latin America. According to the company's press release, Mexico was chosen because "has the most listeners on Spotify globally, ahead of even New York City, London, and Paris."
And if you want to vote for your favourite K-pop acts, it's simple: All you have to do is keep streaming your favourite songs on the platform. The awards will be awarded based on user-generated data — meaning that Spotify users' streaming habits will play a big part in the nomination process.
"Your plays, patterns, and habits will help determine the award categories, finalists, and winners, for the Spotify Awards by providing a true reflection of what fans are listening to," the press release said. "You can get excited for an awards ceremony that actually speaks to what the people are streaming."
Here are the K-pop groups you can stan for the upcoming awards.
1. BLACKPINK – Kill This Love
2. BTS – Make It Right (feat. Lauv)
3. BTS – Boy With Luv (feat. Halsey)
4. EXID – Me & You
5. EXO – Love Shot
6. GOT7 – You Calling My Name
7. GOT7 – Lullaby
8. iKON – LOVE SCENARIO
9. MAMAMOO – HIP
10. MAMAMOO – gogobebe
11. MONSTA X – Follow
12. MONSTA X – SOMEONE'S SOMEONE
13. SEVENTEEN – Fear
14. TWICE – Feel Special
15. TWICE – Fake & True