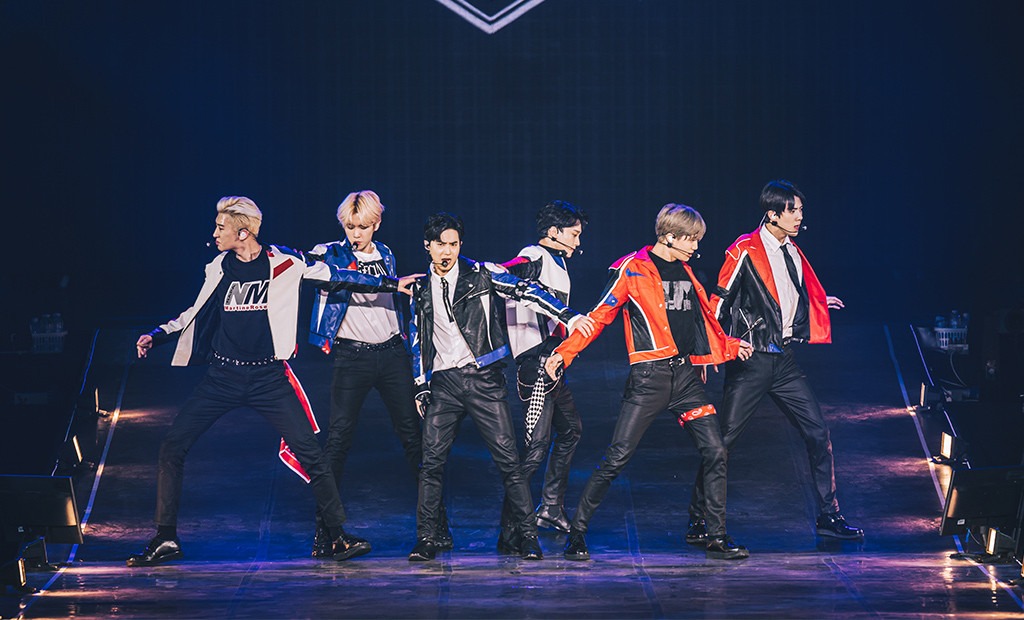 Courtesy of One Production
Update: With EXO's comeback inching closer, SM Entertainment has been hyping up the release of the K-pop boy group's sixth studio album titled Obsession by teasing fans with concept photos and trailers starring each member. EXO's official Twitter page has been updated every six hours with new promotional content, until the 27 November, 6PM KST. 
When the initial posters came out, many thought that the seven-member group will be coming back with an extraterrestrial concept. However, now that multiple teasers have been revealed, we see Suho, Baekhyun, Chen, Chanyeol, Kai and Sehun facing off with their sinister-looking doppelgängers called X-EXO. 
The hashtag #EXODEUX, which in French means "EXO 2" was trending worldwide as fans discover this new group of mysterious clones. Even the photoshoots are divided into two, one set with each EXO member looking like their handsome selves and another as X-EXO, a darker version of the members, looking rather battered with cuts and bruises. 
Check out the enigmatic group of doppelgängers below:
SM Entertainment has also revealed the album cover and design on EXO's Twitter page. The album includes a bunch of freebies for fans such as a lyric book, photo book, photo slides, poster and picture card. Pre-orders are already coming in, as loyal fans are itching to get their hands on the physical copies. 
Here is a peek at what the album will look like:
So far, the group has showcased concept photos for Kai, Sehun, Chanyeol and Baekhyun, with Suho's and Chen's coming very soon. 
Check out the visually arresting photos revealed so far of both EXO and X-EXO below: 
Original, 3 November: EXO-Ls, the wait is almost over!
The nine-member popular K-pop boy group will be a making a highly anticipated comeback on 27 November and the announcement was made via their social media accounts. EXO also revealed a brand new logo, featuring two black flags that create a shape similar to their official logo. 
The group will be releasing a full studio album titled, Obsession, consisting of 10 brand new tracks from the boys. This will be the group's sixth studio album, with their last being Don't Mess Up My Tempo. The latter was released exactly a year ago, on 2 November and delivered mega hits such as "Tempo" and "Love Shot". 
Don't Mess Up My Tempo debut at the number one spot on the local Gaon Album Charts and number 23 on the US Billboard 200 chart, selling over 1.1 million copies in just the first week. This cemented EXO as one of the top K-pop acts in South Korea today. 
Despite Xiumin and D.O being absent from the group due to mandatory military service, EXO has been very busy this year. Suho, Baekhyun, Chen, Chanyeol, Kai and Sehun are still in the middle of their Asian tour, EXO Planet 5: EXplOration. Their next show will be in Jakarta on 23 November. 
On top of that, the EXO members have been busy with their own side projects this year. Chen made his solo debut with two EPs, April, And A Flower and Dear My Dear. Chanyeol and Sehun released a mini-album titled What A Life, as the sub-unit, EXO-SC.
Lay also released a solo EP in June this year titled Honey and held his first solo international concert tour, Grand Line in July 2019. Meanwhile, Kai and Baekhyun have been busy preparing for their debut in SM Entertainment's super group, SuperM and the group successfully debut in the US just last month. 
With all this happening, EXO members somehow made the time to record 10 brand new tracks in Obsession and will be coming together for what will be an epic comeback. 
The promotional images look to be some sort of scientific report on "questionable beings" being spotted, "radiating red energy" and creating a "phenomena beyond human level". Perhaps the group will be embracing an Area 51, extraterrestrial concept in this album. 
Looks like we'll have to wait till 27 November, 6PM KST to find out!