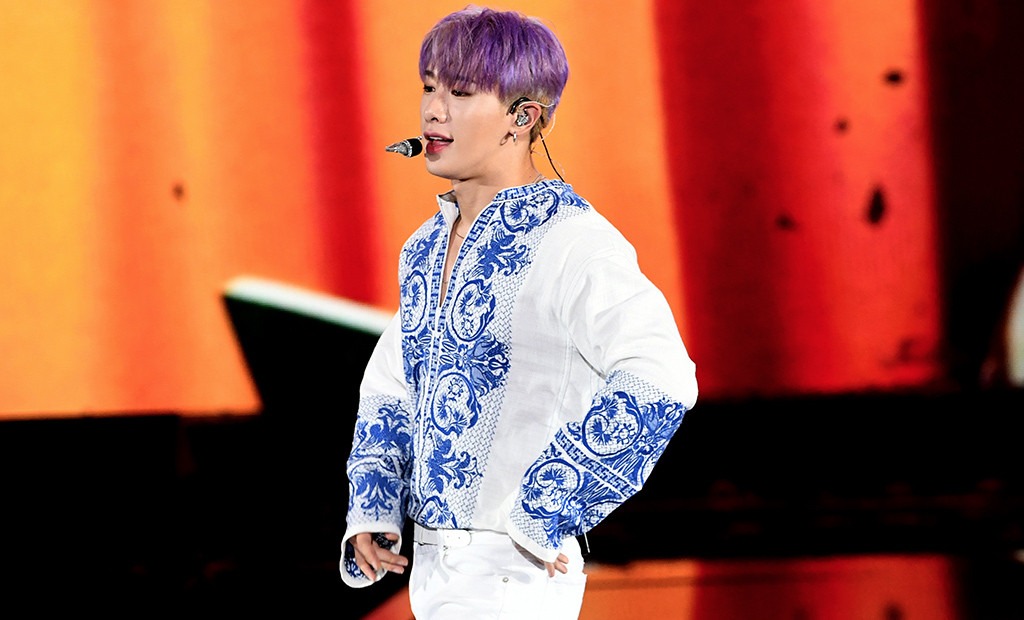 Kevin Winter/Getty Images for iHeartMedia
On 31 October, MONSTA X's Wonho shocked millions by announcing that he will be leaving the group and parting ways with Starship Entertainment. The talent agency confirmed the news with their own statement, revealing that the once seven member group will continue forward with the six remaining members; Shownu, Minhyuk, Kihyun, Hyungwon, Jooheon, and I.M. 
The shocking nature of Wonho's departure took people by surprise due to the rapid escalation of events that led to this moment.
MONSTA X only recently made their comeback with their mini-album, FOLLOW: Find You on 28 October. Furthermore, the group has been building momentum in the US and are confirmed to perform at the iHeart Radio Jingle Ball at the end of the year, alongside acts like Taylor Swift and Jonas Brothers. 
Sadly, MONSTA X's comeback has been shrouded by controversies and malicious rumours, making headlines in local news outlets. 
On 25 October, Starship Entertainment, Minhyuk and Wonho released an apology after a video of MONSTA X's fan-meet event in March 2019 surfaced recently. In the video, Minyuk and Wonho made a joke that was in reference to the Me Too Movement, a global campaign against sexual assault and harassment in which victims share their stories and can look for support in fellow survivors and allies. 
This caused an uproar, leading to Wonho's apology where the idol stated, "I did not think about whether what I said could do harm to the Me Too movement and could potentially cause more suffering to the victims, and I disappointed and hurt many people due to my thoughtless actions and words. Looking back on it now, I don't know how I could say something so ignorant. I am continuing to reflect deeply on this." 
Minhyuk also apologised, stating, "I should have been careful with all my words and actions, but there were instances in which I did not think before action. This apology is late but I am still sincerely sorry about my mistake and will make sure that I will not repeat these mistakes in the future. I am so sorry for disappointing the fans."
Unfortunately for the group, the controversies did not end there.
On 29 October, Wonho was accused of allegedly owing social media influencer turned celebrity, Jung Da-Eun, 30 million won (roughly $35,700). This accusation first came to light when Jung posted a photo on his Instagram with the caption, "Ho-Seok (Wonho's real name), when are you going to pay me back?"
Jung is an online personality known for his looks, called ulzzang in South Korea as well as being transgender. He is reportedly in a relationship with Han Seo-Hee, a female trainee involved in multiple scandals involving YG artists previously.
Starship Entertainment responded to these allegations on 30 October, stating to local news outlet NEWS1 that, "[The rumour] is not true, and we are looking into the possibility of taking legal action," followed by a second statement made on 31 October saying, "We plan on submitting a legal complaint via our legal representative. We will release an official statement as quickly as possible."
However, the situation escalated when Jung revealed chat logs between him and Wonho's lawyer via her Twitter, which he has later deleted. In the conversation, Jung accused Wonho of allegedly not paying his share of the rent when they were room mates in Yeoksam-dong. Hence, Jung's down payment of 10 million won (roughly $8500) was reportedly taken away. 
Jung went on to tell Wonho's lawyer, "He also stole all my stuff and sold them online, and he borrowed 3 million won (approximately $2500) and 5 million won (approximately $4200) at a time and promised to pay me back." According to Jung, Wonho had so far allegedly paid off 2 million won (roughly $1700) in 2016. 
Jung and Han Seo-Hee also made allegations that Wonho has a criminal record, saying in a tweet that he later reposted on the Instagram post above, "I know what you did in 2008. Suwon Detention Center on special charges." 
Both Wonho and Starship Entertainment has yet to respond to Jung's allegations as of writing this article. The talent agency announced that MONSTA X's fan-sign event for the release of their new mini-album would be postponed due to Wonho's departure and recent events. 
The story is still developing. Stay tuned for more updates.