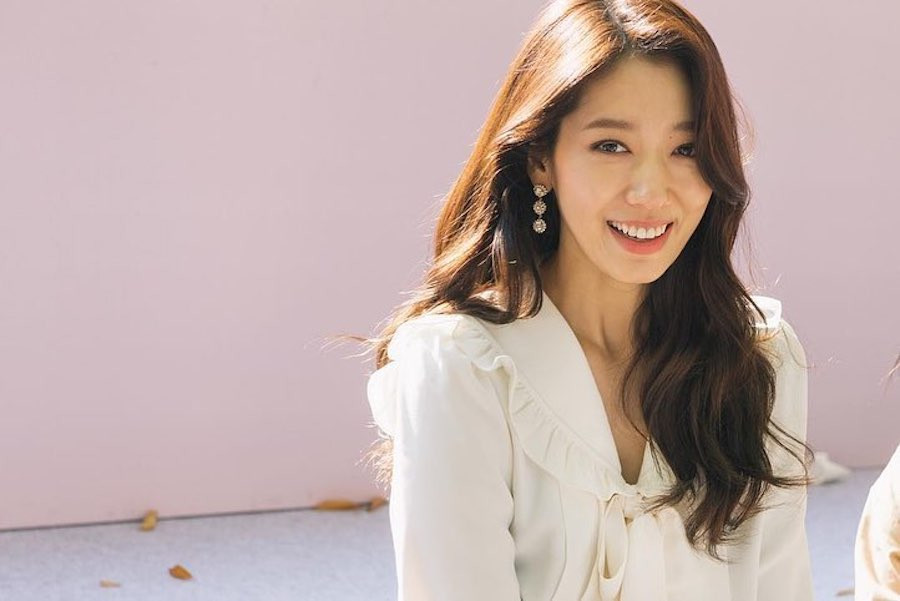 Instagram
South Korea has long been established to be one of the beauty hubs of the world. From traditional remedies dating back hundreds of years to cutting edge formulations and innovations, K-beauty, in recent years has been gaining worldwide recognition for their vast selection of skincare and makeup products that are not only effective but for the most part, affordable too. 
The country has always had an obsession with beauty and take their self-care very seriously. 10-step skincare regimes were the norm and  So it's no surprise that, with the mainstream shift in K-pop, beauty lovers have turned to South Korea for the latest in beauty trends and skincare releases. 
One of the companies at the forefront of the K-beauty field is Amorepacific. This K-beauty giant has some of the biggest movers and shakers in the industry under their umbrella; Sulwhasoo, Laneige, Mamonde, Hera and so much more. Attached to the brands are also top-tier Korean celebrities such as actress Song Hye-Kyo, Park Shin-Hye and BLACKPINK's Jennie, fronting campaigns and being global ambassadors of the brands. 
So what's next? 
E! chatted with South Korean beauty industry expert, Kate Kwon, Director of Amorepacific Brand Science Lab and the brand's Chief Makeup Artist, Lee Jin-Su to find out what locals are loving and trends the world will be obsessed with in the near future. 
Makeup 
Even though South Korea is still a conservative country, locals are way ahead of the game when it comes to makeup. Seen as an extension of grooming and self-care, makeup is worn by both men and women without any preconceived stigmas or gender-based rules. It is simply seen as a method of beautification, and so, we see many male Korean celebrities and idols front beauty campaigns.
K-beauty also has a very distinct makeup style traditionally characterised by straight eyebrows, gradient lips and a flawless complexion. As with any trend, it is constantly evolving. One of the biggest beauty trends that came out of South Korea this year was "Glass Skin" where dewy, almost wet-looking complexions were the main focus. Chief Makeup Artist Lee explains the new shift in makeup for 2020. 
Soft Brows
"People are moving away from harsh, straight brows and are favouring softer shapes," Lee said, "We try as much as possible to follow the natural shape of the brows, with a very slight arch." He then went on say that this way, the brows don't command attention but harmonises perfectly with the features on one's face. 
For this, Lee recommends using brow powders like the Laneige Brow Shaping Kit, applied with a small dense brush or a sword-shaped brow pencil like the Innisfree Autoeyebrow Pencil.
These formulas feature a softer finish and are not too pigmented, allowing us to build the brow without ever looking too harsh. The trick is to let one's own natural brow hairs to peek through. Lee also suggests opting for a colour that is slightly lighter that one's hair colour and in an ashier tone.  
Hanna Lassen/Getty Images
Seamless Matte Complexion
As winter rolls around in South Korea, the 'Glass Skin' look has made way for a more perfected visage. "The biggest trend right now is matte skin expression and the use of matte colours," Lee explained, "In order for matte skin expression to be optimally set though, skin condition has become more important than ever." The emphasis is on a seamlessness and soft-focus effect on the skin.
For this, skin prep plays a huge role. Prior to makeup, use hydrating skincare products with a lightweight texture to draw moisture and lock it in. This is so that when matte textures are applied on top, it would not exacerbate fine lines or look cakey. Laneige's Water Bank skincare range sits particularly well under makeup while continuously hydrating the skin with it's patented Green Mineral Water formula. 
HERA's Black Foundation and Dot Concealers are great to achieve this new trend as the formula features a breathable, soft matte finish that wears all day. The foundation is also enriched with some hydrating ingredients so that the complexion is perfected but never dry. 
The look is often coupled with matte eyeshadows in warm tones, buffed lightly all over the lid. 
Skincare 
Perhaps one of the biggest drivers in South Korea's beauty industry is skincare. It is well known internationally that Koreans take their skincare very seriously and are diligent with their routines, with locals picking up the habit at a very young age. 
Seeing that the nation is also one of the leaders in technology and innovation, it's natural that skincare is approach in the same manner, with an emphasis on research and development. We turn to Director of Amorepacific Brand Science Lab Kwon to explain what locals are loving currently and what trends in skincare we'll be seeing from the nation in 2020. 
Increased Consciousness
As Green Beauty continues to drive Western markets, South Korea is also experiencing a spike in conscious shopping as local customers are now not only well-informed but are constantly engaging beauty apps that explain ingredients in skincare.
"In the past, trends centred around a certain end-look like 'dewy skin,' but nowadays, the trend is to be 'conscious' of a wider range of beauty practices – ingredients grown in eco-friendly ways, or products that cover diversity for example – seem to be driving trends," Director Kwon revealed.
The key difference is that most locals prefer a marriage of 'natural skincare' and technology driven ones. Sulwhasoo's Concentrated Ginseng range, for instance, marries traditional medicine with its use of ginseng and increases the efficacy of this ingredient through years of research, dating back to 1966. Ginsenomics, as it is called, allows the extraction of high concentrations of the rare saponin (a phytochemical that boosts the skin's immune system) present in the ginseng root. 
Protective Skincare 
More and more locals are looking into skincare ingredients and products that help fight against free radicals, pollution and aid in the protection of their skin from environmental aggressors. This is especially true in city states such as Seoul.
This year we saw the popularity of ingredients such as centella asciatica (known in South Korea as cica) boom. "I think ingredients that can help take care of people's skin — which tends to weaken due to increased stress and frequent skin irritations caused by modern lifestyles and the modern environment — will continue to attract attention," Director Kwon said, "The Cica ingredient, which helps regenerate the skin, will continue to be a big focus, and so will adaptogens (such as ginseng) which help adapt to and boost immunity in stressful environments."
One good example would be Mamonde's Red Energy Recovery Serum, which is powered by research into the nutrients needed to help flowers bloom. The mild serum is packed with antioxidants and vital nutrients aimed at restoring the damage caused by external aggressors like fine dust, frequent makeup use and harsh weather. 
This interview has been condensed for clarity.