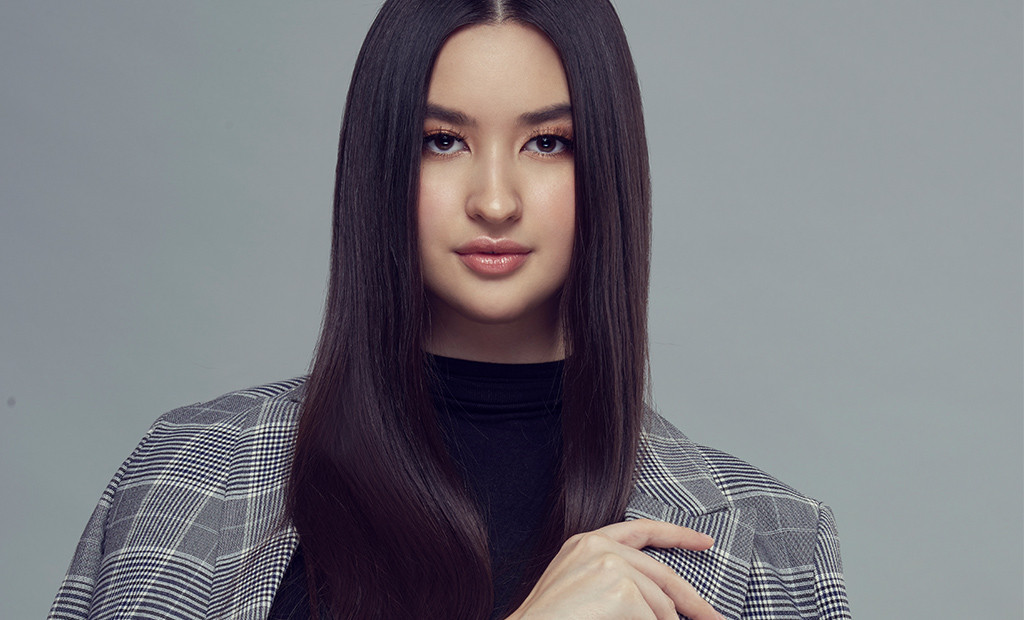 Courtesy of 88rising
19-year-old songstress, Stephanie Poetri is thriving. Hailing from Jakarta, Indonesia, Poetri was born into the limelight as her mother, Titi DJ was one of the biggest celebrities in Indonesia back in the 90s. 
Following her footsteps, Poetri naturally pursued music thanks to her soft, romantic voice and penchant for writing songs. This year, the vocalist burst into the music scene with her viral hit song, "I Love You 3000". 
An ode to Avengers: Endgame, the song immediately popped off as listeners loved not just Poetri's singing voice, but also the heart-warming message that the lyrics delivered. Amassing over 150 million streams on online music platforms and counting, Poetri decided to add a new spin to the song with the addition of K-pop superstar, GOT7's Jackson Wang featuring on the track. 
E! Asia caught up with the rising star after the official music video for "I Love You 3000 II" dropped to find out all the details of her epic collaboration and so much more. 
E! Asia: Congratulations on the huge success of "I Love You 3000"! And now you've released a remixed version with K-pop star Jackson Wang. How did this collaboration come about?
Stephanie Poetri: I was already dreaming of a collaboration like this with Jackson when he heard my song and asked if he could make his own verse and jump on a remix. I remember hearing his take for the first time — it was awesome.
What was it like working with Jackson Wang on the song and on the music video?
SP: It was a dream come true! Jackson is not only extremely talented, but also amazingly kind and so fun to be around. Throughout the music video shoot we had a lot of fun, and he made sure I felt comfortable the whole time.
The concept of the MV seems to be really retro, in that infomercial style. What was the reason behind this artistic direction?
SP: We wanted to stick to the retro/VHS vibe that the original music video had, but in a new and more fun way. We also wanted the MV to have some humour in it, and doing it in an infomercial style allowed us to do that.
Speaking of K-pop, do you listen to the genre? Who are your currently favourites and why?
SP: I do! I was always a fan of GOT7. The first physical album I bought was of theirs (Eyes On You). I also have my eyes on a lot of new groups now! ITZY is a group I think really stands out and has a great concept, very unexpected! You've achieved so much at such a young age, you're only 19! But this is also just the beginning.
What are your goals as a singer?
SP: I would love to promote the idea that anyone can reach their dreams, kind of like how in Ratatouille the whole thing was "anyone can cook", but for music.
I think it's such a great message to send, especially to the young Asian kids who were, for the longest time, told that it's impossible to do well in the Western market due to their background. I was one of those kids and I hope to reach an even bigger platform to promote that.
Your mother, Titi DJ, is one of Indonesia's most prolific singers. What was the best advice you've received from her in terms of being a professional singer?
SP: To be genuine and true to yourself. Be the best you that you can be, because that's how people will fall in love with you through your music.
I understand that she wrote an adorable song dedicated to you titled "Stephanie" and you were in the music video too! Looking back at that experience now as an adult, how did that feel?
SP: It was awesome! Imagine being the only kid in school with a song about you. That's what I call a "big flex".
Who are the artists that inspire you musically?
SP: I have so many, due to the fact that growing up I had many phases in terms of musical genres I was listening to. Some that are huge inspirations today would be NIKI, Jeremy Zucker, Finneas, and Alec Benjamin.
Can you help us pull the curtain back on your creative process when you wrote "I Love You 3000"? What was your inspiration and did you expect it to blow up this much?
SP: I am very active on my Instagram and I used to do random Q&As with my followers. One day, I decided to do one where I asked people to send a word or a phrase and I will make it into a short song, short enough to fit the 15 second limit of an Instagram story. Avengers: Endgame came out the week before that, so I had a lot of people sending me "I Love You 3000". I made that the chorus and posted it.
The next day I had a bunch of people DM-ing me, asking for me to write it into a full song! I finished the song in the next two hours and showed my mum. We then decided to record it in a studio and I got a friend to play the guitar. I definitely did not expect this to blow up in any way as the reason for it was very genuine; I wanted to make this into a song for my supporters as they were the one who helped me write it, so it would be kind of like a collaboration between us.
I had no budget, recording the MV with only my phone and my sister, so when it blew up, I was very shocked to say the least!
Can fans expect an album or EP in the future and would it be in English or Bahasa Indonesia?
SP: Yes, It's still a work in progress so I can't say much about it. All I can say is that I want to make music that will accompany people throughout their day. So I hope one of them will be your new favourite song to play while you study/shower/exercise/sleep etc.
Finally, what are your thoughts on this new era of music where Asian artists are thriving in the international market?
It's very refreshing to see. For so long, it was very rare to see Asian representation in the Western music scene. It's only the start, but we already have so many people that are becoming inspirations to kids all over the world, and I'm just glad I could be one of them.