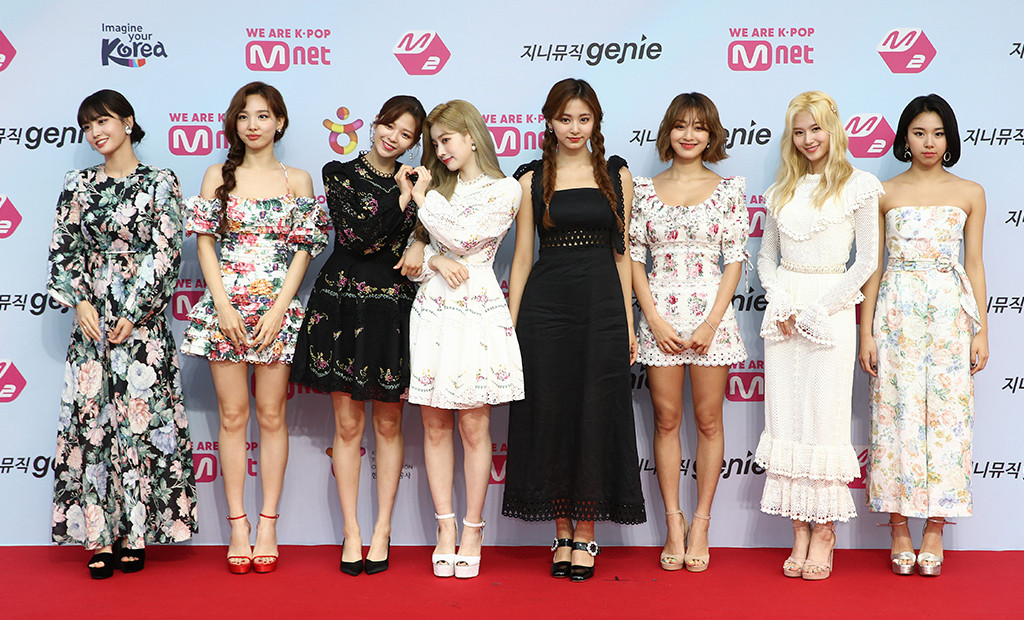 Chung Sung-Jun/Getty Images
After almost three months out of the public eye, TWICE's Mina made a surprise appearance at the K-pop girl group's fourth anniversary celebrations over the weekend.
The 22-year-old idol joined her fellow bandmates on stage in her first public appearance since taking a hiatus from the group's activities in July because of anxiety. 
Held at Korea University's Hwajeong Gymnasium, Nayeon, Jeongyeon, Momo, Mina, Sana, Jihyo, Dahyun, Chaeyoung and Tzuyu marked their anniversary with several hilarious segments, including a costume party that saw the members transform into pop culture icons including Alice in Wonderland's Mad Hatter, Maleficient, Aladdin's Genie, Edward Scissorhands and more.
Mina also later took to Instagram to post a photo to thank their fans.
"Thank you for our fourth anniversary," she said in her caption.
Speaking of the singer's decision to take part in the group's anniversary celebrations, JYP Entertainment said in a statement, "Mina herself personally wanted to join the fans for the fourth anniversary fan meeting. After discussions with the members, we decided that she would start by participating in the performance."
But fans may not see her full return to TWICE's activities any time soon.
"Her future schedule has not yet been decided. As we previously announced, [her decision to participate in TWICE's activities] can change depending on her condition [at the time], and we will prioritise the state of her health above all else when coming to a decision," the agency stated.
Earlier in July, Mina suddenly pulled out from the girl group's TWICELIGHTS world tour and returned to Korea, citing health reasons.
At the time, her management company said that Mina was "struggling with sudden extreme anxiety and insecurity towards performing on stage" and was taking time off to rest and recover.
Since then, the singer has been recuperating, with future participation in TWICE's activities would be "decided through discussion with Mina herself and the members" and would depend on "the objective state of Mina's health" before proceeding, according to JYP Entertainment.
TWICE recently made their comeback with their eighth EP Feel Special, with their title track of the same name in September, which Mina participated in.
They will head to Hokkaido, Japan for the next part of their world tour this week.