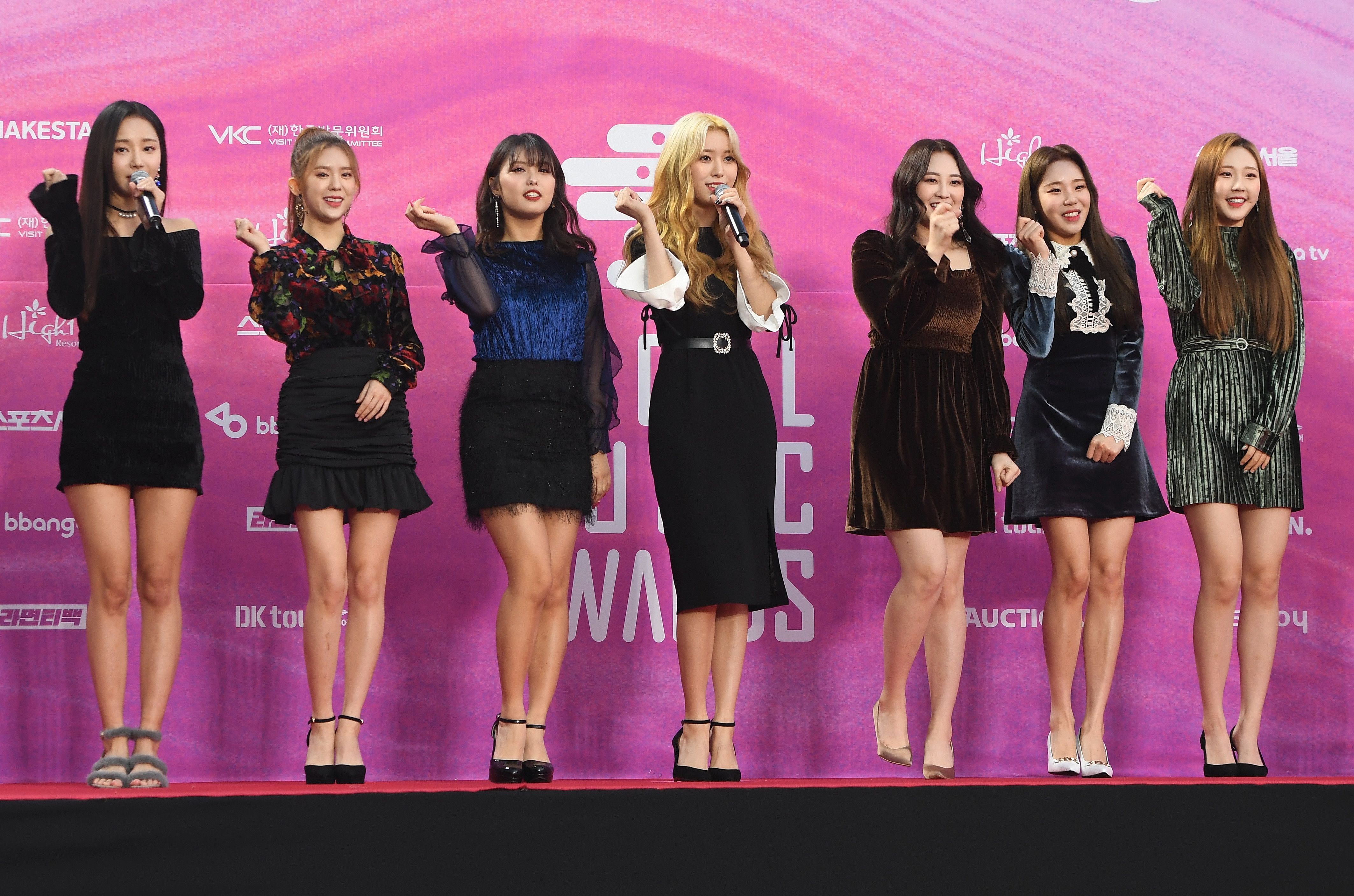 JUNG YEON-JE/AFP/Getty Images
Update: Two more MOMOLAND members now have their own individual Instagram accounts!
MLD Entertainment shared that Nancy and Nayun were the latest members to join the photo and video sharing social media platform.
"Nayun and Nancy's Instagrams are open! There's so much of our daily lives that we want to share with Merry," the company's tweet said.
To mark the launch of their individual accounts, the girls posted several cute shots on their Instagram pages.
Nayun shared a sweet photo of herself in a green, gingham check dress, while Nancy shared a photo of herself taking in the sun by the sea.
MLD Entertainment recently signed an exclusive partnership and co-management contract with ABS-CBN, the Philippines' biggest network to manage the girl group's activities in the country and Southeast Asia.
Nancy has also been confirmed to star in a new Filipino television drama, marking her small screen debut.
This latest push for the members to open their individual accounts could possibly be part of a larger social media strategy to grow the girls' fanbases, so we're excited to see which members will be next to have their own!
Original post: MOMOLAND's Yeonwoo, Hyebin and JooE have officially opened their individual Instagram accounts!
Yesterday, MLD Entertainment dropped a surprise for fans of the K-pop girl group when they announced on Twitter that the three members launched their accounts.
The first tweet said, "Wanted to get closer to our Merry [MOMOLAND's fan club], so we opened an Instagram! This place is filled with small daily life. Follow it now!"
The tweet contained links to Hyebin and Yeonwoo's Instagram accounts.
A little while later, the company also announced the launch of JooE's account, saying, "JooE has arrived! Who has been waiting for this moment? Are you ready to get up close, Merry? Follow now and come play with JooE!"
As promised, the girls' Instagram accounts give a more intimate peek into their lives, with mirror selfies, aesthetic portraits, and vacation photos.
JooE's first Instagram post showed the K-pop star giving a cheeky wink while lounging on a bed.
"Hi," she captioned.
Hyebin posted a gallery behind-the-scenes photos of MOMOLAND, but quickly followed up with several portraits.
"Welcome to hyebinland," she said in one post.
Yeonwoo shared an atmospheric photo of the sea and sky as her first post, saying, "I like the sea."
If you want an inside look at these MOMOLAND members' daily lives, head over to their Instagram accounts and give them a follow.