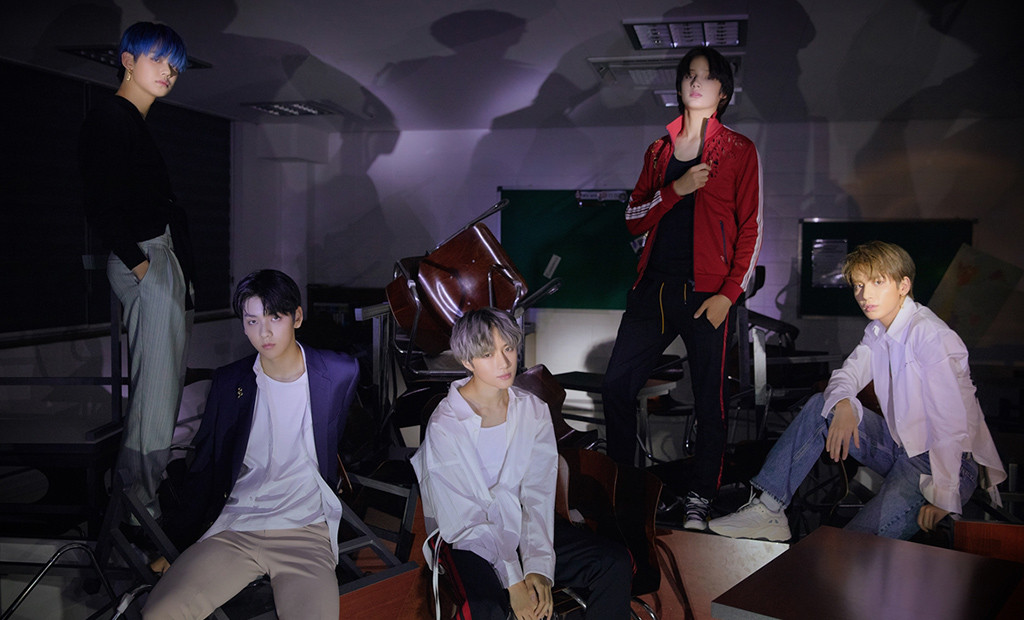 Courtesy of Big Hit Entertainment
Big Hit Entertainment's rookie boy group, TXT has made a comeback, this time with the band's first studio album titled, The Dream Chapter: MAGIC. 
Soobin, Yeonjun, Beomgyu, Taehyun and Hueningkai made their debut in March this year with the EP, The Dream Chapter: STAR which did incredibly well in both the local music charts and iTunes charts.
Expanding on TXT's first EP concept, their studio album takes on a similar title format, exploring the world of magic with eight brand new tracks, namely: "9 and Three Quarters (Run Away)", "New Rules", "Roller Coaster", "Poppin' Star", "Can't We Just Leave The Monster Alive?", "Magic Island", "20cm" and "Angel Or Devil".
The group was initially scheduled to have their comeback slated in August. However, several members suffered from health issues in the last few months, so their comeback was pushed back to October to make sure that all members fully recovered. 
TXT also dropped the official music video of their title track, "9 and Three Quarters (Run Away)" on 21 October. The lead single features and pop synth melody and lyrics that conjures the image of running away from all of life's problems and eloping into a magical, imaginary landscape with your closest friends. 
The music video tells the story of the carefree days of youth and the strong bonds formed in this wonderful time where your whole life is ahead of you. We see all five members not only dance to intricate choreography, but also have genuine fun in scenes such as the ones in the swimming pool and so much more. 
Watch the full music video below: 
The Dream Chapter: MAGIC topped the iTunes charts in over 25 countries including  the United States, Russia, Mexico, Brazil and India, in less than 24 hours of its release. 
The hashtag #RunAwayWithTXT was also the number one trending in Twitter that day as fans celebrate the group's comeback. 
TXT's The Dream Chapter: MAGIC is now available to stream or purchase on iTunes and most major streaming services.