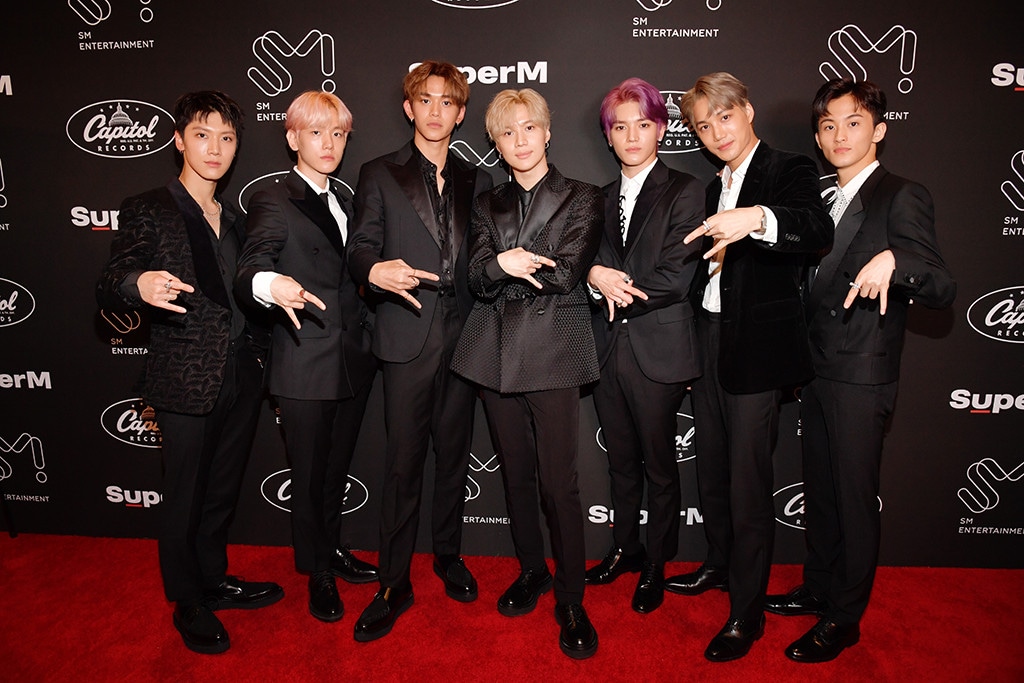 Lester Cohen/Getty Images for Capitol Music Group
If you, like us, cannot wait for the new SuperM documentary to drop on SBS, fear not: The trailer is finally here!
The documentary/comeback show SuperM the Beginning was confirmed earlier this month, with reports saying that the special show would combine the group's performances with never-before-seen footage from the group's preparations ahead of their debut extravaganza at Capitol Records in Hollywood. 
SuperM, popularly known as the "Avengers of K-pop", made their debut earlier this month, and topped the Billboard 200 Albums chart with their debut EP, SuperM: The 1st Mini Album.
The show will mark SuperM's first official performance in the domestic South Korean market. The K-pop super group eschewed a traditional debut in South Korea for one in the United States, although promotions for the group was done in both countries.
The trailer gives an inside look of what fans can expect: Day-to-day interactions between the members when they're hanging out in their temporary residence in Los Angeles, personal vlog-style snippets, behind-the-scenes rehearsals of their dance choreography and more.
SuperM the Beginning will air on SBS on 25 October 2019 at 11pm KST.
Watch the trailer below.