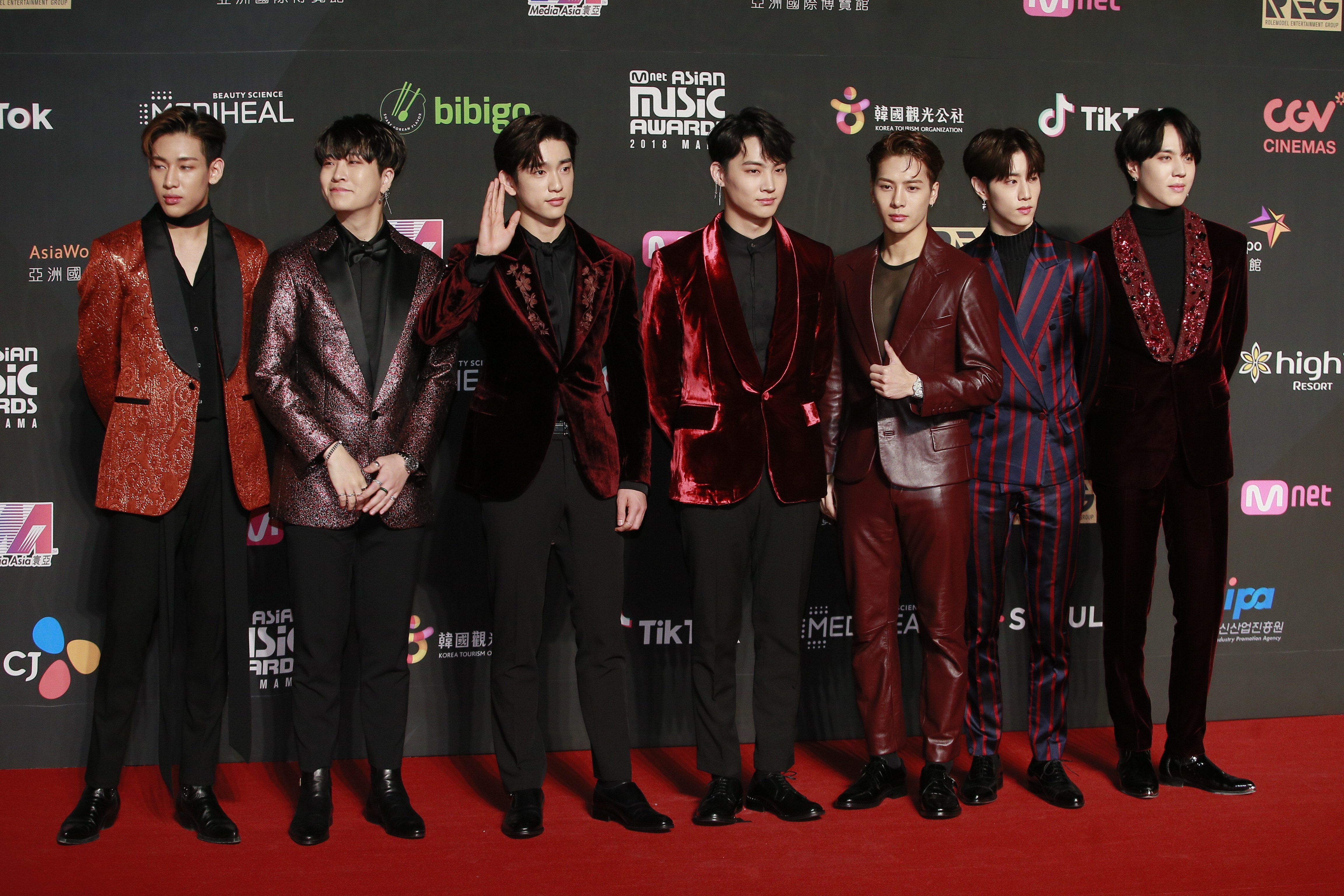 VCG/VCG via Getty Images
Popular K-pop boy group, GOT7 dropped some unexpected teaser photos on 18 October and revealed that they will be making a comeback on 4 November this year. 
The group released two teaser photos on their Twitter account as well as an album preview where images are replaced with question marks, heightening the curiosity of fans. In the photos, JB, Mark, Jackson, Jinyoung, Youngjae, Bambam and Yugyeom looked handsome as ever in navy, white and black suits.
All seven members were also sporting naturally darker hair (save for Jackson), creating a more serious and sombre look for fall into winter. 
The GOT7 boys have been busy with their Keep Spinning World Tour 2019, performing in Amsterdam, London, Berlin, Madrid and more. The group will be wrapping up the Europe leg of their tour in Paris, tomorrow, before kickstarting the Asian leg of their tour on 26 October in Manila. 
GOT7 plans to continue their world tour into the new year with concerts at Bangkok, Singapore, Macao, Kuala Lumpur and Taipei. In between the different legs of their world tour, it looks like the group will be making a comeback with an album. 
Their last album was titled Present: YOU and was released last year in September, peaking at number one on the Weekly Gaon Album Charts. The title track, "Lullaby" nabbed the top spot at several local music shows and was number 2 at the Billboard US World Digital Song Charts. 
What with Jackson Wang's solo endeavours and now a new album from the group, Ahgases (GOT7's fandom) will be having a field day in the last quarter of 2019. 
Stay tuned for more updates!