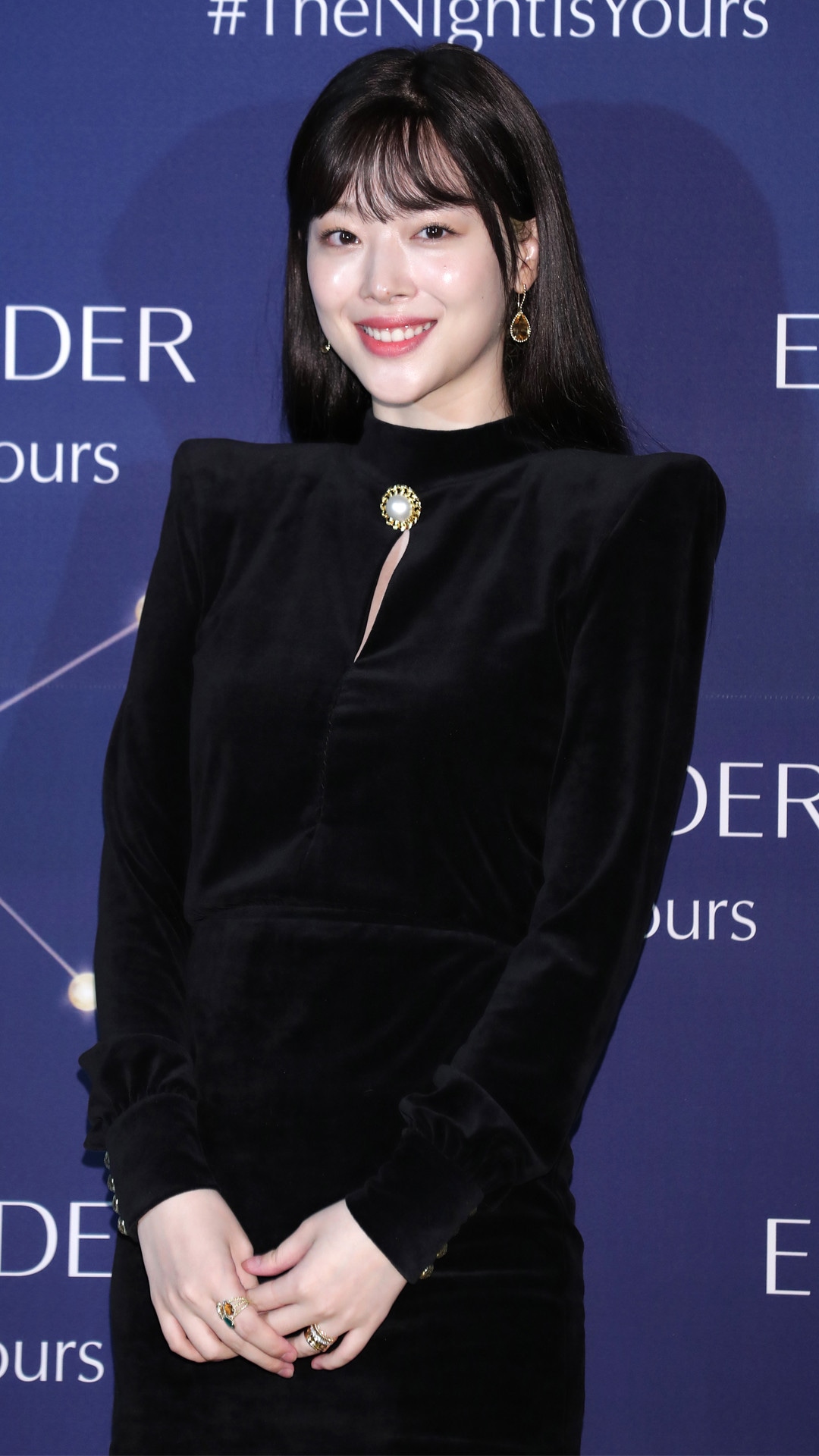 Han Myung-Gu/WireImage
Yesterday, on 14 October, South Korea's entertainment industry was shocked by the news of K-pop star, Sulli's sudden death. The fresh-faced beauty passed away at the young age of 25 and was a member of popular K-pop girl group f(x) in the 2000s. 
Upon the confirmation of this tragic news, Sulli's talent agency, SM Entertainment released a short statement in order to prevent further speculation on the details of Sulli's passing. Later that evening, the talent agency released a second statement, acting as an intermediary between the public and the star's family. 
"Sulli's family, who is experiencing deep sadness at the sudden news, wishes to hold the funeral in silence," SM Entertainment stated, "Therefore, they would like to carry out all the procedures such as the funeral and the burial ceremony privately without the press. Besides, her family also does not want the press to report on visitors. We hope for the sympathy of reporters.
We sincerely hope that you will support us so that we can send Sulli off to the final resting place beautifully."
As news of Sulli's tragic passing spread, several Korean celebrities took to their social media platforms to express their condolences and sorrow over this heartbreaking news. 
25-year-old singer-turned-actress, Sulli was loved by many. However, she was also the victim of cyber-bullying and online abuse that followed her throughout her career, from her time with f(x) to her current acting projects. The star had always been outspoken on her feminist views and mental health struggles in a conservative Korean society, which was rare to see in South Korea's sanitised entertainment industry. 
Several stars postponed and cancelled scheduled activities and promotions yesterday upon learning of Sulli's passing. Fellow f(x) member, Amber Liu tweeted that she will halt all her upcoming activities until further notice. 
Super Junior has postponed the release of their new music video, "SUPER Clap" and new comeback album titled Time_Slip, which were initially scheduled to drop yesterday, 6PM KST. It was then announced on Twitter that the music video will premiere 18 October, 12AM KST instead. 
Scheduled V Lives, videos and more were cancelled that day by celebrities such as SF9's Youngbin, Kang Daniel, N.Flying, BTOB's Hyunsik, IZ*ONE and more. SuperM also cancelled their recording for their show, SuperM: The Beginning which was initially scheduled on 14 October. 
Girls' Generation's Taeyeon has also postponed the release of her solo album teaser. In fact, her entire comeback scheduled has been adjusted and pushed back in order to give Taeyeon the time she needs to process this tragedy. 
Some of the star's celebrity friends paid tribute to her online. Goo Hara, who was a good friend of Sulli's posted the following with the caption, "In that world, I hope Jin-Ri [Sulli's real name] does what she wants to do."
Another good friend of Sulli's South Korean actor Ahn Jae-Hyun could not express his disbelief and shock over this tragic news. He posted a photo of the sky on his Instagram with the caption, "It can't be, it can't be, right.. right, it can't be? ….. on the internet .. the articles are weird, right? This doesn't feel real so it's me that's weird because I'm taking too much medicine now, right .. I'm the one that's weird, right …….."
50-year-old veteran actor, Shin Hyun-Joon called out the keyboard warriors who had tormented the lives of not just Sulli, but many other celebrities in the industry. He posted a photo with the caption, "Another precious life has left us. Malicious commenters. You are cowardly and faceless murderers."
South Korean actress, Goo Hye-Sun posted a simple tribute on her Instagram page. 
The photo she posted contained the message, "Sleep well, baby Sulli. I love you."
We offer our deepest condolences to Sulli's family and friends. May she rest in peace.