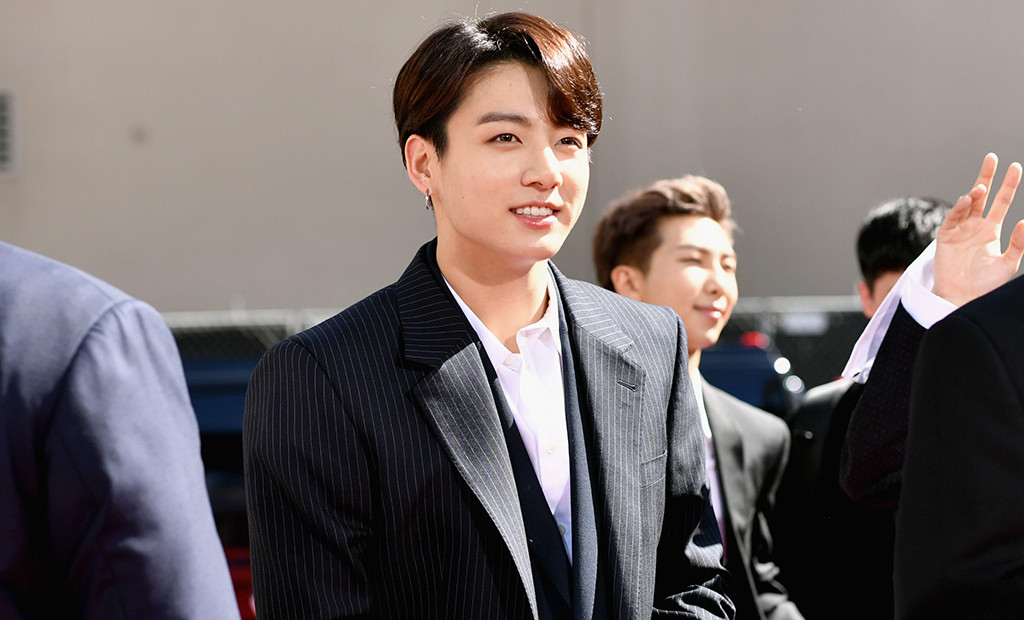 Emma McIntyre/Getty Images for dcp
Top K-pop boy group BTS' golden maknae, Jungkook surprised fans yesterday with a brand new haircut that he showed off on Twitter and the world went nuts! 
This is probably due to the fact that the 22-year-old singer has been rocking longer locks for a good couple of months. BTS performed in Riyadh, Saudi Arabia the day before and Jungkook was seen performing with his longer, curlier hairstyle. 
Fast forward to the next day when Jungkook spontaneously uploaded three selfies of himself sporting a shorter hair-do along, captioned simply with, "Cut". 
News of the maknae's haircut spread like wildfire with ARMYs taking to Twitter to give their reactions. The vocalist's longer hairstyle had been the topic of conversation for a while as it was an experimental look for the idol. 
The end of Jungkook's long-haired era led to the hashtag 'HE CUT HIS HAIR' to become number one trending in the US and other countries. Though "he" was not specified to be Jungkook, over 25,000 tweets that contained this hashtag were all referring to the idol's spur-of-the-moment haircut. 
If you're wondering how the K-pop star looked prior to this momentous haircut, check it out below:
What do you guys think of Jungkook's new do?