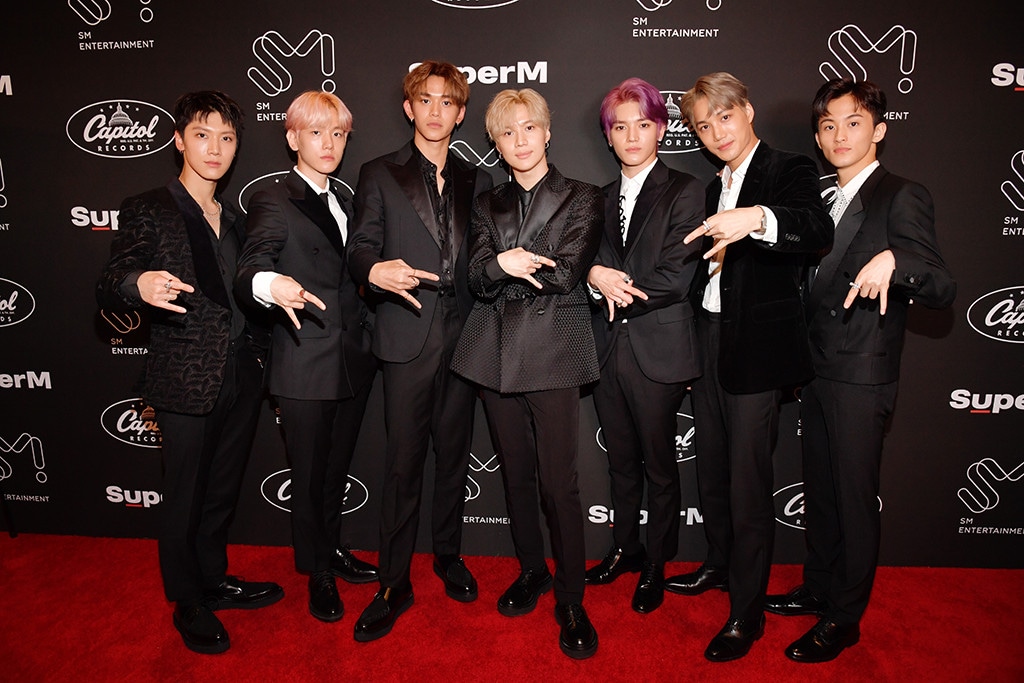 Lester Cohen/Getty Images for Capitol Music Group
Congratulations is in order for the 'Avengers of K-pop', SuperM as the supergroup clinched the number one spot on the Billboard 200 Albums chart with their debut EP, SuperM: The 1st Mini Album.
According to Billboard, SuperM sold approximately 164,000 units of their first mini album within the first week of its official release on 4 October. The group reportedly amassed over 4.9 million on-demand audio streams during the first week, which is a huge feat considering that the mini album consists of seven tracks, two of which are instrumentals. 
Needless to say, this is a monumental achievement for Ten, Baekhyun, Lucas, Taemin, Taeyong, Kai and Mark as this would be the first time that an album of theirs entered the top 10 charts for all-genres, taking into consideration their previous projects with their respective groups (ie. SHINee, NCT and EXO). 
Leader of SuperM, Baekhyun showed his appreciation towards the group's loyal fans who have been supporting their breakthrough endeavour in the US via his social media platforms. 
The caption reads, "SuperM has placed No. 1 on the Billboard 200! Thank you so, so much! I'm so happy that even though it's only Monday, I mean, these days, there's so much good news!"
SuperM has had a crazy debut week with their live performance at Capitol Records, being a guest performer at the Ellen Show and so much more. Their packed promotional schedule before the group begins their North American tour could be a factor to the massive sales SuperM achieved in the first week. 
On top of that, SM Entertainment made it a point to cater to K-pop fans with an exclusive pop-up shop in Seoul and Hollywood as well as creating collectible versions of their 1st Mini Album. The latter had more than 60 merchandise and album bundles available for purchase and eight different versions of their CD, sold through their official web shop. 
This strategy, along with a loyal fan base has helped the K-pop supergroup achieve their incredible debut at the top of the Billboard charts.  
All seven members will be embarking on their first ever North American tour in November this year, beginning in Texas. 
Make sure to nab the chance to see these talented K-pop stars live!