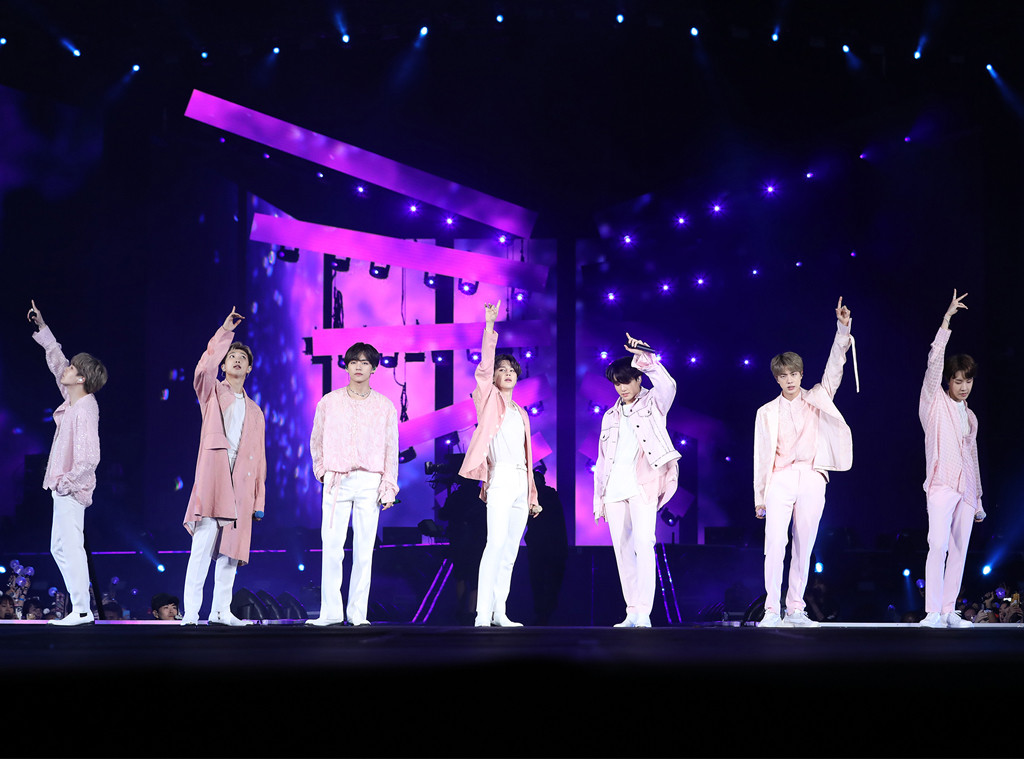 Big Hit Entertainment
Most people know Bang Si-hyuk as the music mogul who is changing the face of the K-pop industry with his superstar group BTS, but what a lot of people fail to recognise is the visionary quality of the CEO of Big Hit Entertainment.
At a time when K-pop was reaching its nadir, with several groups debuting every year in Seoul, "Hitman" Bang — as he is known in the industry — pioneered a new path in the industry with seven-member boy band BTS. From the start, the message of the boy band resonated with their devoted fans around world, and the group has only grown from strength to strength.
If you need any indication of their popularity, just take one of their mind-blowing achievements: Earlier this year, BTS scored three No.1 spots on he main Billboard 200 album chart, becoming the first group since the Beatles to earn three No. 1s in less than a year, according to Billboard.
The forward-thinking mogul recently sat down with TIME magazine to talk about BTS' success, handling social media with the members and encouraging them to pursue personal projects.
Read on to find out the most interesting tidbits:
On BTS' unique advantage in the K-pop industry
"It was their sincerity, consistency and ability to embody the spirit of the times. When they [solidified as an] idol group, I promised them they would be able to pursue the music they wanted [including hip-hop]. Because it was hip-hop, they could express their thoughts and we wouldn't touch that. If in turn the company felt they weren't being genuine, then we would comment. I kept that promise, and believe that had an impact. I personally feel it's not always necessary for an artist to speak their mind. But I believe at the time, BTS touched something that young people from all over the world were seeking."
On BTS' unprecedented success in the United States
"I fundamentally believe BTS' success in the U.S. had a lot to do with luck. It wasn't my brilliant strategy or BTS being such a perfect fit for the U.S. market. It was rather that their message resonated with a certain demand, and through digital media it spread quickly. And BTS touched something that wasn't being addressed in the U.S. at the time, so American youths reacted, and that was proven through numbers."
Steven Ferdman/Getty Images
On handling BTS' social media
"Frankly, K-pop artists, by average artists' standards, have to show acrobatic-level skills in their performances; they must sing perfectly, and so they must be in top shape. It requires a high level of skill-based, focused training. Despite that, I always believed trainees should be well socialized. When BTS members were trainees, there was a lot of internal conflict with my staff regarding social media; [they said,] "Let's take the safe road, social media leaves traces, some of which could be harmful to them in the future." It's also difficult for young people to follow rules. So there was a bit of trouble there, but because I believed it was right to make mistakes and learn from them, I built a relatively liberal trainee system."
On the benefits of a more liberal trainee system
"In our company, we invest a lot of time educating trainees about life as an artist, including social media. After we provide guidance, we choose to let artists be, and leave a window open for them to ask the company anything they need. I think that helped the sincerity get through to the fans. Since BTS' success, I've been changing the trainee system to be more school-like, with mentorship and a coaching system, and opportunities for students to work together."
On giving the BTS members freedom to pursue personal projects
"I don't really think their uniqueness comes from independence. Many K-pop idols think about solo careers once they achieve a level of success, discuss it with their management and pursue solo projects. It's not that they do this because Big Hit gives more freedom. What's unique here is that Big Hit doesn't produce solo projects. We emphasize the team image. But of course the members are individuals, and have their own identities, so we encourage and support mixtapes and free release songs, which allow the artist to express themselves with less liability than an official solo project. Since we started taking this approach, many more companies started pursuing more unofficial mixtapes or free release tracks in addition to official solo projects. I believe in some way Big Hit helped enrich the music market."
Read the full interview on TIME.