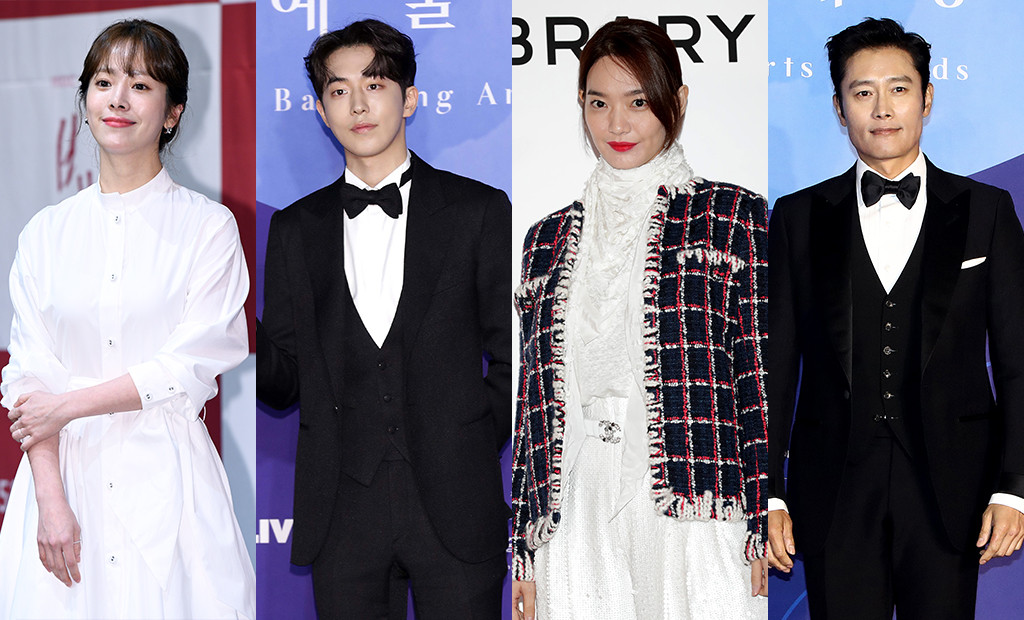 Getty Images
The stars have literally aligned for an upcoming drama that will take your breath away.
It has been confirmed that top South Korean actor Lee Byung-Hun, the dashing Nam Joo-Hyuk, the stunning Shin Min-Ah and charismatic actress, Han Ji-Min will be starring in a new drama together. On top of this already stellar list of stars, veterans such as critically-acclaimed actor, Metamorphosis' Bae Sung-Woo has also been confirmed to join the cast. 
The new drama is tentatively titled, Here, and revolves around an NGO, an international non-profit organization that works independently from the government. Details of the characters and plot has been kept top secret but it has been revealed that Noh Hee-Kyung will be the writer of this series.
Award-winning writer, Noh is most known for creating dramas with a profound storyline, that often offers a social message or reflects social issues that are prevalent today. 
She wrote the hit tearjerker drama in 2013 titled, It's Okay That's Love, starring Jo In-Sung, Gong Hyo-Jin and EXO's D.O. The drama was the talk of the town when it was released as the main plot revolves around mental issues such as schizophrenia, PTSD, genophobia and more.
Despite lukewarm results in terms of television ratings, the bold drama garnered praise from critics and lots of attention through social media platforms. Noh was also the pioneer of a micro-trend of Korean dramas with themes involving mental illness, such as Kill Me, Heal Me and Hyde, Jekyll, Me.
Noh's most recent work, the 2018 TV series called Live, follows the stories of police officers and the hardships that they had to overcome on the job. It starred Lee Gwang-Soo, Jung Yu-Mi and more talented actors giving stellar performances, helping the drama achieve one of the highest rated Korean dramas in cable television history.
Expectations are high for Noh's latest project, Here, especially after the announcement of such a blinding list of bright stars. Here is expected to be released late 2020. 
Meanwhile, you can catch Live and It's Okay That's Love on Netflix.