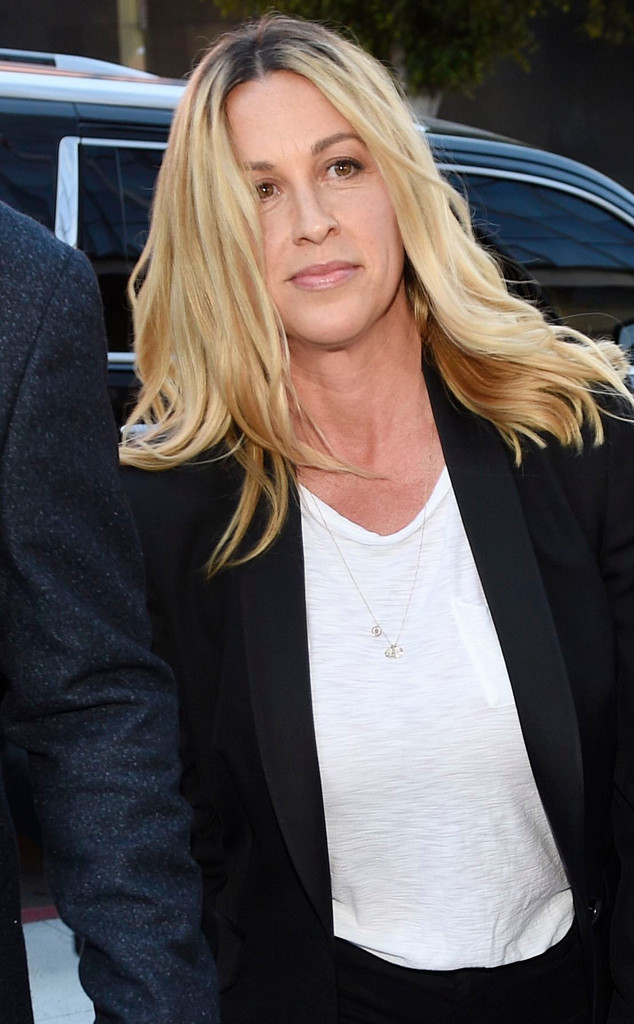 Invision/AP/Shutterstock
Alanis Morissette reflected on her experience with postpartum depression and anxiety in a blog post published Sunday.
At the beginning of the piece, the mother of three, who welcomed her youngest child back in August, wrote about the "many tentacles to this experience."
"I have answers and protocols and solutions and RXs to be sure," she wrote via her personal website. "I'll share more specifics once I have my wits back about me. Hormonal. Sleep deprivation. Fogginess. Physical pain. Isolation. Anxiety. Cortisol. Recovery from childbirth (as beautiful and intense as mine was at home, dream birth.), integrating new angel baby with older angel babies. Marriage. All kinds of PTSD triggers. Overstimulation. This body. Attempting to crawl back to some semi-recognizable configuration. Some around my relationship with needing. Reaching out. Seeing how great I am at setting boundaries in some areas, but how blind-spot-ty I have been with them in others. Reaching this point again where the sleeping giants of my survival strategies are being roused….the persevering. The soldiering. The show-up-no-matter-how-broken-things-feel-ing. Yes, the addictions. In my case…work addiction—over-giving. Over-serving. Over-do-ing. Over-over-ing. All lovely qualities without the 'over.' At worst: beautiful human qualities that are on 11 in a way that the body ultimately can't sustain. the #InvisibleLoad with today's normalized cluttered lifestyle taking on epic proportions."