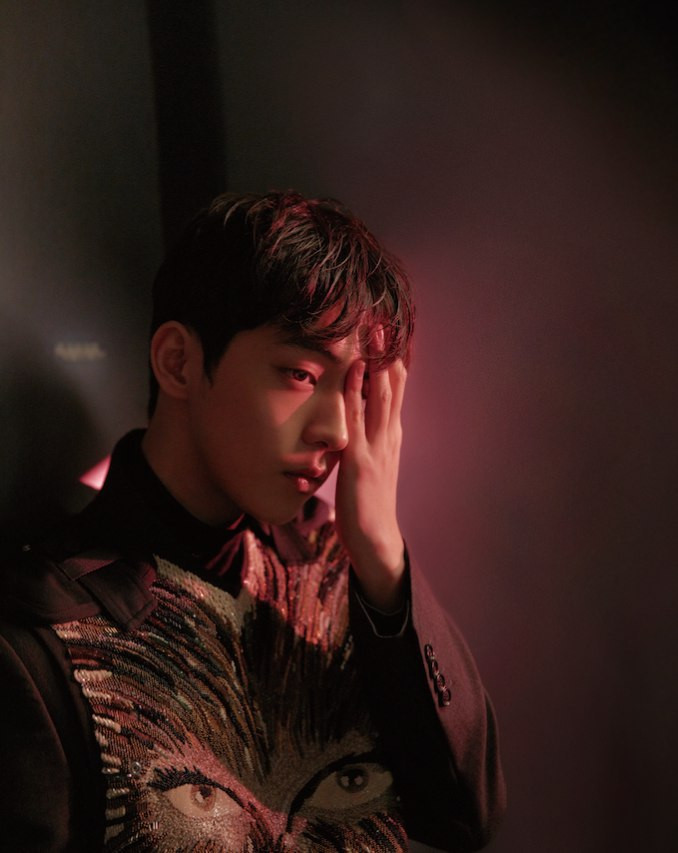 Kim Hee June for Men's Folio Singapore
From being a top model to breaking into the cutthroat entertainment business, Nam Joo-hyuk has done it all.
This month, the gorgeous leading man is the cover star of Men's Folio Singapore's October 2019 issue, and he spoke to the magazine candidly about his acting career, being a fashion icon, overcoming challenges in his work and more.
The 25-year-old is one of South Korea's hottest faces to watch — stunning looks and strapping physique aside, Nam is making head roads into the acting industry. His first big screen project, The Great Battle, was critically acclaimed and reportedly earned US$41.5 million gross at the box office, not to mention several popular television drama series that turned him into the charismatic male lead that he is today.
His most recent TV drama Dazzling, a fantasy rom-com about time and how individuals perceive and use it, was one of the most highly anticipated drama series in the first half of the year is his latest calling card to fame.
Speaking of his experience on set and how close knit the crew was, the actor told the magazine, "Among all the teams I had the chance to work with, it was the Dazzling team with whom I got together the most after working at the end of the day."
Read on to find out more interesting tidbits from his latest interview.
On the challenges he faces in his work
"For me, every work I have taken part in so far was challenging. Every time a new role was given to me, I needed to take time to be the character and make an effort to connect with the audience naturally through the character — that's why I've always accepted those challenges."
On the differences between modelling and acting
"I think modelling and acting are too different to find any similarity between them. There are differences in terms of the way of expressing myself on the runway and on the screen. Modelling and acting have parallels in the sense that I have to concentrate in order to showcase all the different aspects of myself."
Kim Hee June for Men's Folio Singapore
On The Great Battle, his first film project in 2018
"I was nervous and overwhelmed by the fact that I was working with such great colleagues, but I was trying to do my best so as not to cause any trouble. They always encouraged and supported me, giving me courage and confidence. The experience feels more special to me — it's simply such an unforgettable experience for me to have met all those amazing actors, actresses, and precious staff."
On being called a fashion icon
"Of course I'm appreciative and flattered when people call me a fashion icon. But at the same time, it would make me blush as well since there are already so many real fashion icons out there."
On a superpower he would like to have
"If I could actually travel through time, I'd like to go see myself 10 years from now. I am just curious to know how I'll be living and what kind of thoughts I'll be having by then."
Kim Hee June for Men's Folio Singapore
Read the full interview with Nam here.
The October 2019 issue of Men's Folio Singapore is on newsstands now.