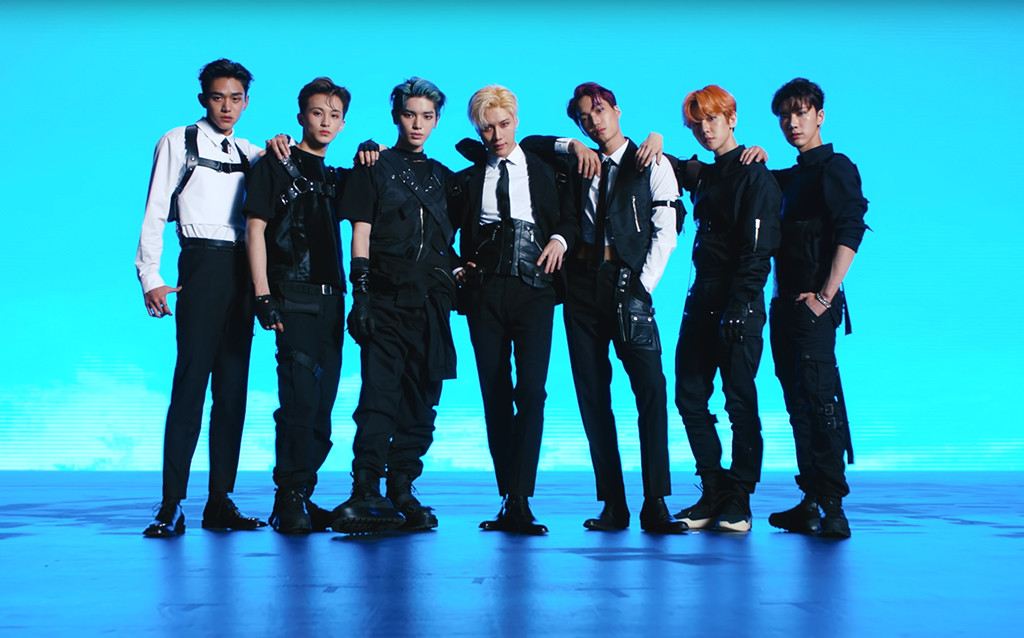 Courtesy of SM Entertainment
With their debut less than a week away, SuperM is not letting up on the teasers for their new music video.
Yesterday, the "Avengers of K-pop" released a preview of "Jopping", their upcoming debut MV — what looks to be a futuristic, action-packed mini movie, complete with its own helicopter.
The teaser shows the protagonists — EXO's Kai and Baekhyun, SHINee's Taemin, NCT's Mark and Taeyong, and WayV's Ten and Lucas — walking purposefully in a desert landscape before it changes into a stadium (or coliseum) packed with fans. 
We also see flashy car and motorcycle sequences, a panoramic helicopter ride and desert tank manoeuvres that play perfectly into their super agent storyline. Layer an explosive dance sequence into the teaser and you've got what looks set to be a record smasher!
What's more: Ten, Taemin and Kai, arguably three of the best dancers in K-pop, got together to perform a showcase, where they faced off against one another in a sexy dance battle.
SM Entertainment founder Lee Soo-man previously emphasised that SuperM would be focused on "best quality music and 'on-another-level' performances" to show their fans, and this performance video goes to show that they boys will most definitely be living up to Lee's promise.
The super agent story line of SuperM also seems to fit into Lee's announcement that the K-pop boy band would be tying up for a collaboration with Marvel, making them the first to ever do so. While details have not been confirmed, Lee told press that they "will work on making a story with SuperM, and with the Marvel Story, to make songs that everyone can sing."
SuperM will be releasing their music video and album on 4 October, and it has been confirmed that the boy band will be making their stage debut at Capitol Records in Los Angeles the following day.