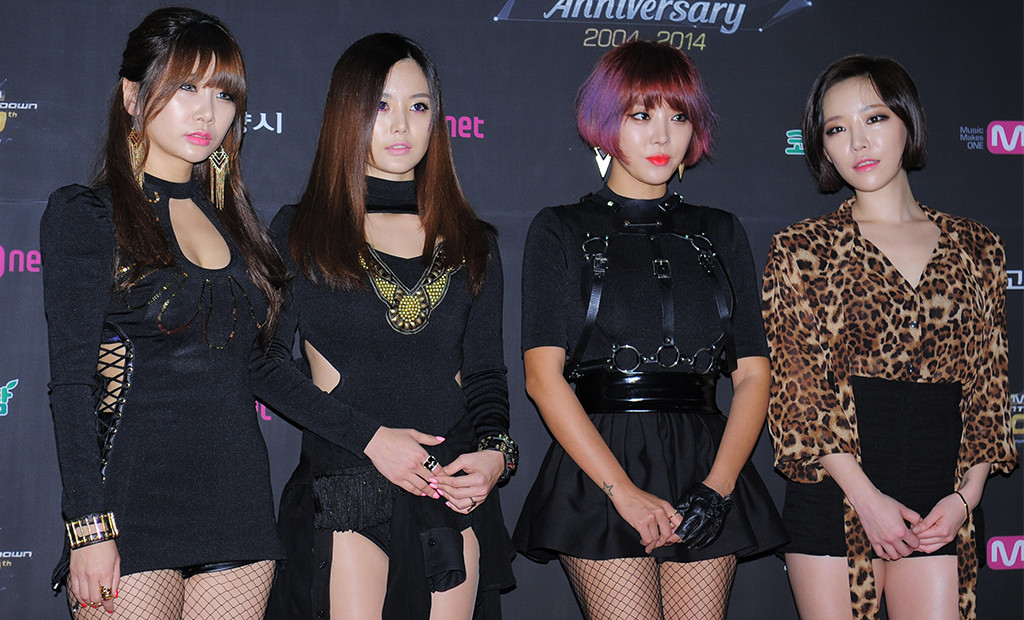 The Chosunilbo JNS/Multi-Bits via Getty Images
K-pop girl group Brown Eyed Girls have said the magic word yet again, but this time, it's not "Abracadabra". It's "comeback"! 
If you were a fan of K-pop in the 2000s, you will definitely remember iconic girl group, Brown Eyed Girls. On 25 September, Miryo, Ga-In, Narsha and JeA surprised fans by spontaneously starting a livestream on V Live.
It has been over four years since fans have seen the Brown Eyed Girls back together in one screen, as the group took a hiatus in 2015. 
The four members, in turn, were surprised by the number of fans who were tuning in to their livestream.
"We really miss you," Miryo said. "Honestly, we thought that there would be 200 viewers at most."
After goofing around with each other, Ga-In made the announcement that the group will be making a comeback this October with a brand new album. 
"We are discussing the album and will come back in October," Ga-In said. "It's really at the last preparation stage. We are not lying."
​JeA chimed in by saying, "Because we know that you are really eagerly waiting, we are doing our best to prepare a great performance for you."
Their last album, Basic, was released towards the end of 2015 and since then, the group has been scattered as members focused on their own solo activities. The news of a comeback came as a huge surprise as none of the members, nor their talent agency has hinted at this till that day.
At the height of their popularity in 2009, one could not escape their mega hit song "Abracadabra", which won the Best Dance/Electronic song of the year at the 2010 Korean Music Awards.
The song was controversial and ahead of its time, exploring erotic themes and portraying women in a powerful yet sensual light, comapred to most girl groups at that time, who were focused on cute, girl-next-door concepts. So, Brown Eyed Girls paved the way for many powerful girl groups today. 
In case you need a refresher, watch their iconic music video below: