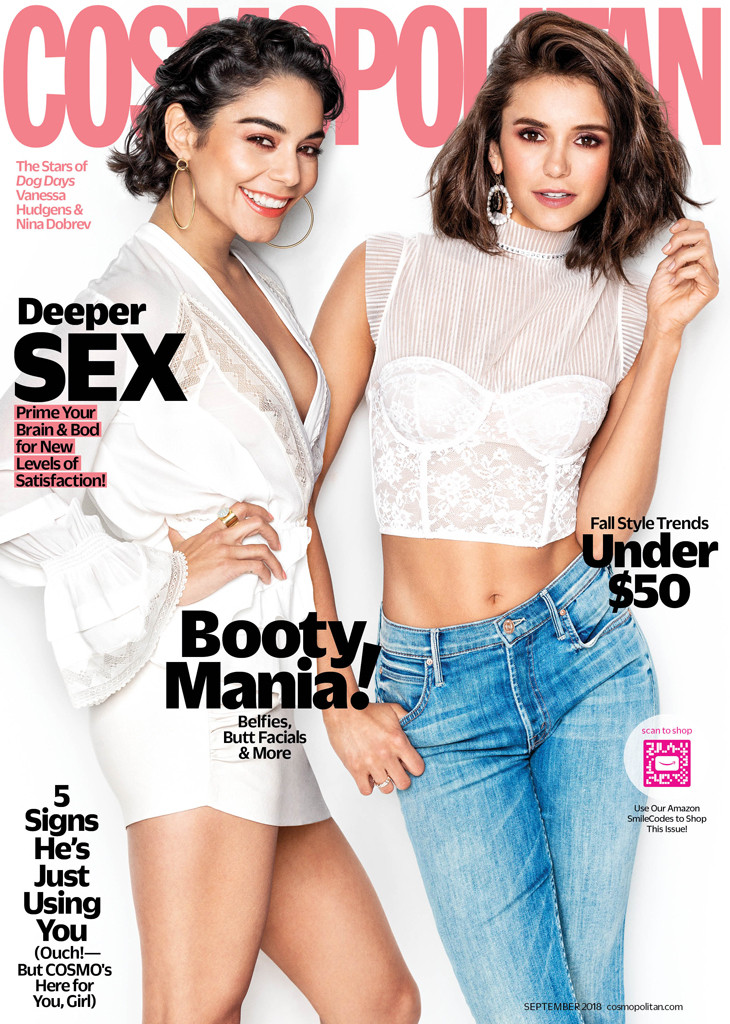 Ben Watts/Cosmopolitan
Two talented Hollywood stars leads to one phenomenal Cosmopolitan cover.
The stunning Nina Dobrev and Vanessa Hudgens will grace the covers of Cosmopolitan's September issue that is expected to be released next week on August 7th. Lucky for you, E! News has an exclusive sneak peek.
The magazine is infamous for having strong, gorgeous women on its cover and this issue is no exception. The two actresses have a few more things in common other than the fact that they're both staring in the upcoming film Dog Days. As it turns out, they were both teen stars that we have seen grow-up gracefully in the spotlight.
Shout out to Degrassi's Mia Jones and High School Musical's Gabriella Montez!
The two have come a long way since those adolescent days and have blossomed into the fierce beauties we see today. Check out parts of their exclusive Cosmopolitan interview below!